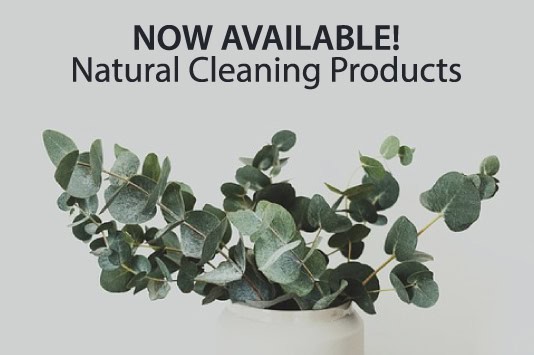 Bliss Home Care Services is very excited to announce the launch of a range of natural cleaning products that are now available for purchase for our clients, friends and those who care about keeping their home clean with only natural cleaning products.
These natural cleaning products are ones that we and the Bliss team have been using for years when cleaning our and our client's homes. We made a conscious decision when we started our business over 15 years ago that we would only use Australian made natural cleaning products. We conducted a lot of research and sourced this range that has been certified by Good Environmental Choice Australia (GECA). GECA is an independent body who assess the products to ensure they meet environmental, human health, ethical impact criteria.
There has been lots of research that proves toxic chemicals are harmful to our health and the wider environment. There is absolutely no reason to still be using any toxic cleaning products that are harmful to your and your family's health. In our blog, 7 Reasons To Choose Green Cleaning, we discuss how you can switch to natural cleaning products in your home. It will not only save time and money but you will dramatically improve the lifestyle for yourself, your home, family, pets and the planet.
10 Reasons Why You Should Choose Our Natural Cleaning Products
Do not contain hazardous, dangerous, toxic or polluting ingredients
Free of all known or suspected carcinogens
Do not contain phosphate, ammonia, butyl cellusolve, aerosols or acid
Products are biodegradable
World class certification by GECA
Are cruelty free and not tested on animals
100% Australian owned and made
Produced in compliance with current Good Manufacturing
Are septic tank, grey water and black water safe
Company with all Australian standards.
The range of natural cleaning products currently available include:
Let's take a closer look at why the technology behind these products is so effective and why the products work so effectively…
Bio Bacterial & Enzyme Technology  
These biological cleaning products are made up of "good" living bacteria to break down and liquefy soils such as fat, proteins, carbohydrates and grease while simultaneously eliminating odours. When this type of bacteria cleaning product is applied, the microorganisms begin to digest the waste and the "good" bacteria in turn multiply. The soil is broken down and continues to break down the soil into smaller pieces, until there is nothing left.
Bacteria use the enzymes they produce to break down complex waste into simple compounds, which it then consumes, thereby completely eliminating grime, waste and odours.
The bio bacterial cleaner makes cleaning quicker and easier. The product keeps on working even after you have finished cleaning.
As always, nature provides the answers. For good health and a naturally clean home, look no further. To purchase or learn more about these products click here.