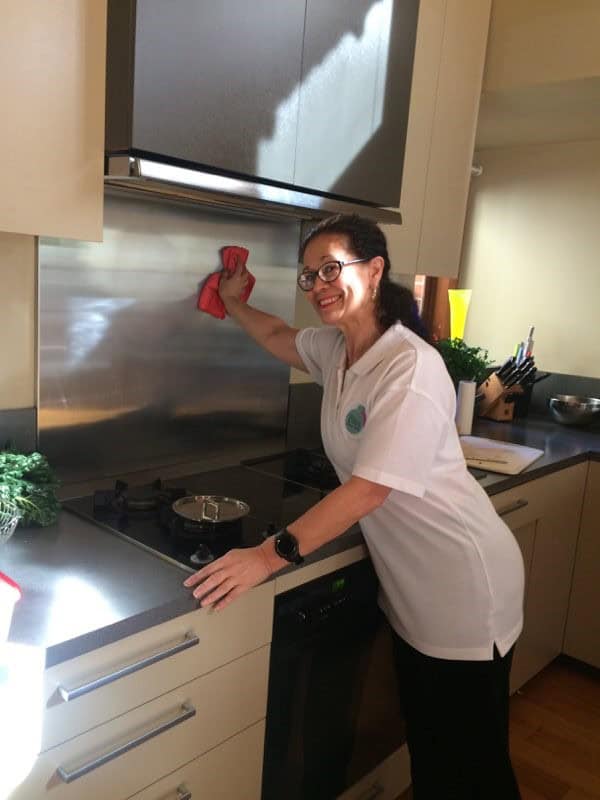 If you are looking at hiring a house cleaner then there's some things you'll need to know. At Bliss Home Care we always have new cleaning inquiries and an important factor to clients and the management team are questions about who we employ, their qualifications and training as well as what security checks are in place.
So we thought we'd shed some light on how the Bliss team is selected, the qualities our team members have, our expectations and training regime. This guide will be helpful if you're looking at hiring a house cleaner – you'll know exactly what you can expect from your cleaner.
Also, if you are seeking to become a team member with Bliss Home Care you can use this guide to learn more about our employment process and what is required.
Why Choose Bliss Home Care?
At Bliss Home Care our core focus is professional residential cleaning using eco-friendly products and methodology. We aim to deliver a house cleaning service that exceeds your expectations while ensuring we are keeping your home, family, pets and our cleaning team safe by not using any toxic chemicals. You might like to learn more about green cleaning by reading our article, 7 Reasons to Choose Green Cleaning.
We offer flexible employment opportunities to our team so that their hours can fit in around our clients and their own lifestyles and family commitments. We also aim to employ people in local areas so they don't have to travel long distances to client's homes.
What Areas of the Home are Cleaned?
We clean just about all areas of your home and this varies for each client and their requirements. A member of the Bliss management team will arrange an initial meeting with new clients to ensure we have a clear understanding of what they would like cleaned in their homes. This is then agreed upon and you'll get to meet your cleaner as they get started. As a general guide the areas of house cleaning services we offer include:
Kitchen cleaning and washing dishes
Bathroom cleaning
Bedroom cleaning, changing sheets and making beds
Living area cleaning
Home office cleaning
Dusting, vacuuming and mopping
Laundry cleaning
Clothes washing and ironing services
Regular and casual cleaning services
Carpet cleaning services
Spring cleaning services
Move-in and move-out cleaning services
We also perform regular follow ups both with our clients and conduct home inspections to ensure everything is running smoothly and cleaners are performing their role correctly. Our Supervisors are always available to discuss and adjust any aspects of your home cleaning. This is a very important part of our Quality Assurance process.
Experience and Training
We thoroughly train all our team members individually so they have an understanding of the green cleaning products as well as how they are best used. Our extensive training program also offers hands-on training so that new team members learn how to safely clean without causing injury to themselves in compliance with our Health and Safety Policy.
Our house cleaning team is fully supported by our management and training team and we regularly have training sessions to revisit and review our cleaning methods as well as introducing any new cleaning products. New team members are placed with an experienced 'buddy' who will have them learn on the job as well. This helps with the hands-on experience when initially beginning with our team.
While prior cleaning experience is not expected, the willingness to learn and being a diligent and reliable team member is very important to us. It is expected that our team members also have a valid driver's licence and a reliable car.
What Qualities Do We Look For?
Our team members are energetic individuals who enjoy what they do. They have pride in their work, are diligent and reliable. As most of our team members work autonomously, we do require our team members to have the following qualities:
Diligent and attentive to detail
Eagerness to learn
Ability to work autonomously
Positive attitude
Highly energetic and fit
Reliable and trustworthy
Respectful and punctual
Flexible
Care for the environment and people
What Security Checks Are In Place?
We understand your home is your personal haven and sanctuary and we take security very seriously. We are very selective about the people we employ. New applicants are thoroughly screened and checked before becoming Bliss employees.
We do not hire any sub-contractors or contractors which is important to our clients, so they know exactly who is coming to their home. This also means that our team is covered by WorkCover and are insured for public liability and any damages.
Our recruitment program is rigorous and each applicant will go through an initial phone screening. If successful they are invited to interview and are subject to background checks, identification checks, employment history is reviewed, and references are checked before being offered a house cleaning position.
We also assess an employee's reliability and character to ensure they are a good fit for our team.
What Hours are Expected?
Given that Bliss Home Care is very aware of work-life balance we like to offer our cleaning team flexible working arrangements to fit around our clients as well as our team members. We create our rosters based on employee availability and the client's requirements.
We generally offer a minimum of 15 hours a week of casual employment (Monday to Friday) and our preference is to hire cleaners in local areas to minimise travel. This means that we attract many women and men who like to work around their family commitments and often work during school hours after they have dropped off their children at school or childcare.
When you are a client, this means that you'll most likely have a mature team member who is diligent and reliable, and one who also respects your home environment.
Experience The Bliss Difference
We understand that you're a busy individual who has little time for cleaning or getting on top of your household chores and we're here to help. If you're looking to hire a cleaning service to free up some of your valuable time then we welcome you to click here for a quote. Contact Us for a Quote
We're very proud of the service the Bliss team provides and many of our team members have been with us for many years. We do it best, naturally.
Seeking Flexible Employment?
Are you seeking flexible employment with a green cleaning company? If you believe you're a good fit for the Bliss Home Care team we'd love to hear from you! Click here to send us your resume Join Our Team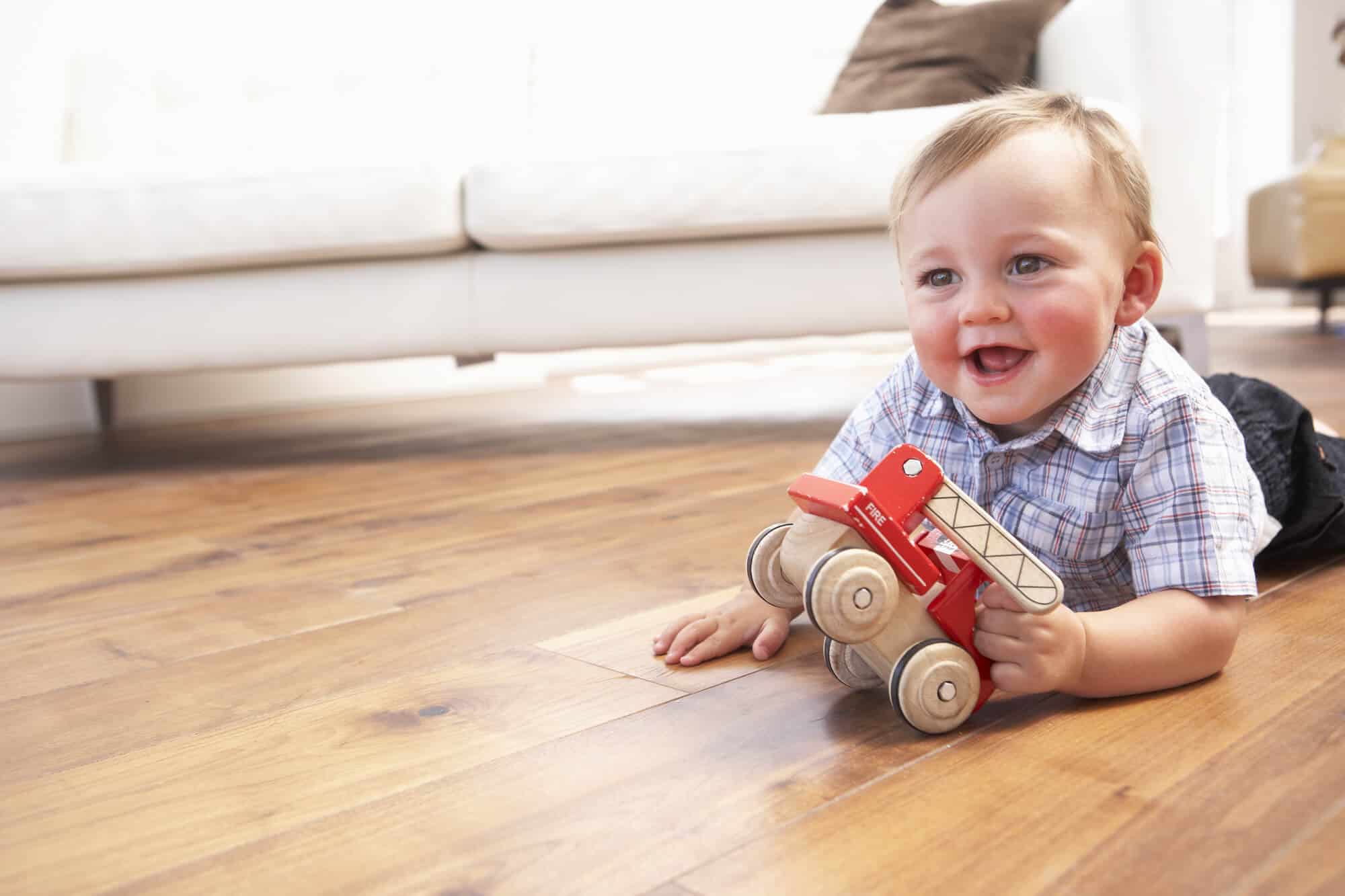 Let's face it, our floors are one area of the home where dust, dirt, crumbs and bacteria constantly collect and live. This may be particularly concerning if you have young children who spend lots of time playing, rolling, crawling and even licking the floors! So let's take a look at how natural floor cleaning solutions can keep your family home clean and safe.
If you've ever read the labels on commercial cleaning products you will be horrified by the chemicals and toxins that are included in these products. Not only are they harmful to the environment, but there has been much research to suggest they are harmful to our health and can cause serious health concerns over time.
Natural floor cleaning solutions are incredibly easy to create and use in your home. Most of the ingredients you most likely already have in your cupboards, so why not create a solution that is natural and safe?
Here we share our top tips for all kinds of floors in your home. These natural floor cleaning solutions are cost effective, easy to make and so much safer for your and your family's health.
Timber Floors
Timber floors are known for being low maintenance and a great flooring choice for those who suffer from allergies. There are many different finishes on timber floors from high gloss to matt and laminate. Firstly vacuum or sweep your floors. Never saturate timber floors with water or leave water sitting on the timber as this will cause damage when it is absorbed by the timber. Instead use a light damp mop as part of your regular clean to get the best results and maintain your beautiful timber floors.
Solution:
Mix one part white vinegar to four parts warm water (250ml vinegar to 1 litre warm water) and lightly spray on a microfiber mop for the best finish. You can also add a couple of drops of essential oil to the mixture if you'd like to have a nice fragrance throughout your home. Open doors and windows to ventilate the air and ensure the timber floor dries well.
Tiled Floors
Tiled floors are very durable and give a very sleek, modern look to any home. When maintained regularly your tiles and grout will keep looking new over time. Most tiles are made from ceramic or porcelain and are very easy to keep clean. Firstly sweep or vacuum your tiled floors and then proceed with the following natural cleaning solution.
Solution:
Fill your mop bucket with warm water and add quarter cup of white vinegar. Use a clean mop (our favourite is a microfiber mop), wring out as much water for a streak free finish. You can also add your favourite essential oil to the mixture if you want to leave your home smelling fresh and nice. If you have heavily soiled floors or dried stains you can add a few drops of dishwashing liquid to the mixture for more effective cleaning. Remember to change your water frequently while mopping for the best finish. Open doors and windows to ventilate the air and allow for faster drying.
Note: avoid using sponge mops as these tend to retain more water and the water gets pushed into the grout lines.
Carpets & Rugs
Carpets are cosy and comfy and normally used in bedrooms and living rooms. Rugs are also a great way to add warmth to floorboards or tiled areas, however carpets and rugs are renowned for collecting dust, crumbs and dirt particles.
As part of your regular clean vacuum the carpet or rug and if you want to give it a spruce up or have some stains to clear then try this natural solution.
Solution:
Mix equal parts of white vinegar and water. Spray on stain and allow to sit for 5-10 minutes before scrubbing clean with a soft brush. If you have a stubborn stain try adding 1 or 2 drops of dishwashing liquid to the mixture and scrub gently with a soft brush. Wipe clean with a clean cloth and allow to dry completely by opening windows to ventilate the room.
Note: try the solution on a small patch of carpet to ensure it does not discolour prior to using.
As passionate advocates of natural cleaning we love to share our insights on natural cleaning and protecting you, your family, pets and the environment. Not convinced? If you would like to know more about why you should choose green cleaning you may be interested in reading our article, 7 Reasons To Choose Green Cleaning. We hope our tips on natural floor cleaning solutions help quickly and easily keep your floors clean.
Bliss Home Care also offers a range of natural cleaning products for other areas of your home, including a multi-purpose bio-bacterial cleaner, shower cleaner and stain and odour remover. Click here to learn more about our natural cleaning products.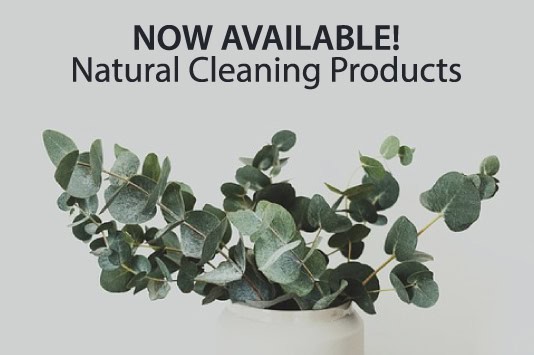 Bliss Home Care Services is very excited to announce the launch of a range of natural cleaning products that are now available for purchase for our clients, friends and those who care about keeping their home clean with only natural cleaning products.
These natural cleaning products are ones that we and the Bliss team have been using for years when cleaning our and our client's homes. We made a conscious decision when we started our business over 15 years ago that we would only use Australian made natural cleaning products. We conducted a lot of research and sourced this range that has been certified by Good Environmental Choice Australia (GECA). GECA is an independent body who assess the products to ensure they meet environmental, human health, ethical impact criteria.
There has been lots of research that proves toxic chemicals are harmful to our health and the wider environment. There is absolutely no reason to still be using any toxic cleaning products that are harmful to your and your family's health. In our blog, 7 Reasons To Choose Green Cleaning, we discuss how you can switch to natural cleaning products in your home. It will not only save time and money but you will dramatically improve the lifestyle for yourself, your home, family, pets and the planet.
10 Reasons Why You Should Choose Our Natural Cleaning Products
Do not contain hazardous, dangerous, toxic or polluting ingredients
Free of all known or suspected carcinogens
Do not contain phosphate, ammonia, butyl cellusolve, aerosols or acid
Products are biodegradable
World class certification by GECA
Are cruelty free and not tested on animals
100% Australian owned and made
Produced in compliance with current Good Manufacturing
Are septic tank, grey water and black water safe
Company with all Australian standards.
The range of natural cleaning products currently available include:
Let's take a closer look at why the technology behind these products is so effective and why the products work so effectively…
Bio Bacterial & Enzyme Technology  
These biological cleaning products are made up of "good" living bacteria to break down and liquefy soils such as fat, proteins, carbohydrates and grease while simultaneously eliminating odours. When this type of bacteria cleaning product is applied, the microorganisms begin to digest the waste and the "good" bacteria in turn multiply. The soil is broken down and continues to break down the soil into smaller pieces, until there is nothing left.
Bacteria use the enzymes they produce to break down complex waste into simple compounds, which it then consumes, thereby completely eliminating grime, waste and odours.
The bio bacterial cleaner makes cleaning quicker and easier. The product keeps on working even after you have finished cleaning.
As always, nature provides the answers. For good health and a naturally clean home, look no further. To purchase or learn more about these products click here.
So you're looking for a house cleaning service to clean your home? This is your private sanctuary and we understand the importance you place on a quality clean, your privacy and ensuring you get the best results.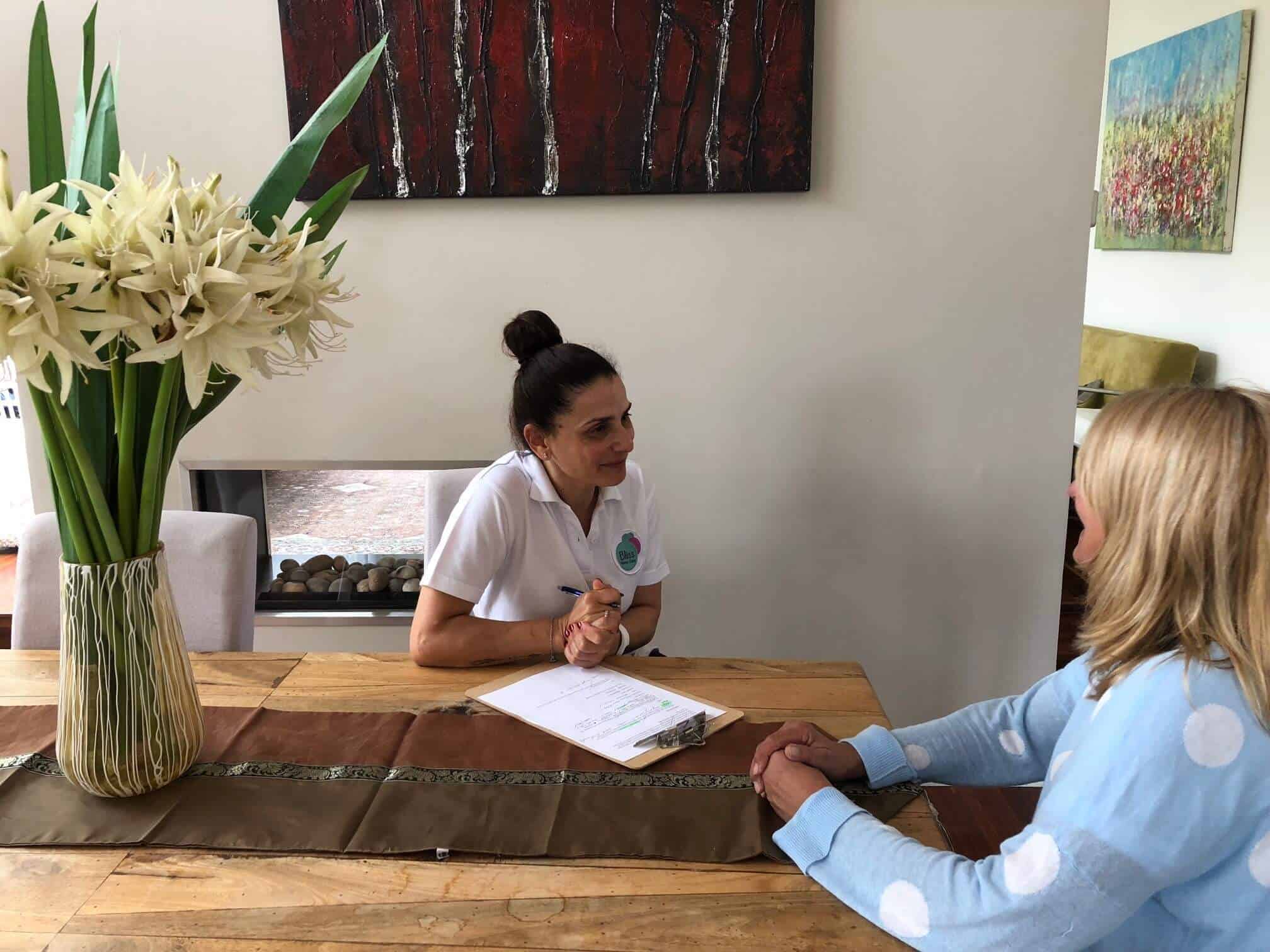 At Bliss Home Care Services, we can proudly say there are a few things that set us apart from other house cleaning service companies you may encounter. We are a family run business and take pride in our reputation and the quality of our service. We place a huge emphasis on training our team, quality control and only using green cleaning products so that your home, our employees and environment is safe and cared for.
Below we shed some light on what you can expect when you engage with Bliss Home Care Services.
You set the priorities
We will come to your home and go through your expectations and needs with you, find out what you want cleaned, what you don't want cleaned and assess your home so that we can provide you with a thorough quote. If you have a specific day, time or expected hours of cleaning you want to work with we will do our very best to meet your requirements. We provide you with a detailed quote and an hourly rate - we are very transparent in our services. It's only fair to you and to our cleaners that the expectations are set accurately so that there is no room for misinterpretation.
The first clean may take a little longer
Yes, that's correct. When we first attend to cleaning a new home we may take a little longer. This is because we provide a thorough clean of each area of your home or the areas that have been agreed to.
If you choose Bliss Home Care as your cleaning provider, we take the time to attend your home with our dedicated cleaner to provide a detailed brief of expectations and on-site training. We also do spot checks to ensure that our cleaning standards are always maintained at our expected high standards.
We will ensure that every surface is spotless so that you can get on with enjoying your time in your home with those you love. From then on we will continue to provide cleaning services to maintain the areas of your home with our high cleaning standards in the agreed timeline.
Our team of employees are fully trained
We do not hire contractors or independent operators. We take pride in hiring quality cleaners and the Bliss team we have created who provide a quality cleaning service. Because we hire employees you can rest assured that you will have a regular cleaner who has been police checked, is covered by WorkCover and is ethically trained.
The Bliss team are all thoroughly trained in our processes and procedures for using our eco-friendly cleaning products. You know you can rely on a consistent team of cleaners rather than strangers and different people coming into your home each week or fortnight. This also means a high level of consistency with the standard and quality of your regular clean.
We only use Australian made eco-friendly cleaning products
We are passionate about the environment and keeping your home safe from toxic chemicals. Using quality green cleaning products and showing our team how to use them effectively is important to us. In fact, we use the very same cleaning products in our own home.
We don't cut corners by replacing products with cheap commercial cleaners and our employees are known for providing a quality service and never cutting corners to work faster. Commercial cleaners are known for being full of toxic chemicals which can be detrimental to your health.
All our products are sourced locally and certified by the Good Environmental Choice Australia (GECA). GECA are an independent body that provide certified products with 'tick of approval' that demonstrates these products are better for the environment, have a lower impact on human health and have been ethically made.
The Australian made high quality products we use are free of toxic chemicals that can be harmful to your family and pets and because they have been tried and tested, we know they work. You may like to read our article 7 Reasons to Choose Green Cleaning to find out more about why you should choose green cleaning products over traditional cleaning products.
So whether you're after a regular clean, a one-off spring clean or a vacate clean you can rest assured that we will develop a house cleaning service plan that works with your priorities and requirements.
Do you feel like you're living in chaos? Can't seem to find anything? Sick of looking through piles of things only give up on finding that item?  Keeping your home organised and neat can be tricky, particularly when we're busy and rushed. But it doesn't have to be difficult and organising your home will make you more efficient, give you time to rest and relax and also make the task of keeping it clean faster and easier.  Here are 28 genius tips for organising your home to keep each area of your home organised, from your kitchen to living areas to bathrooms and bedrooms and everywhere in between…
Having an organised home is refreshing.
KITCHEN TIPS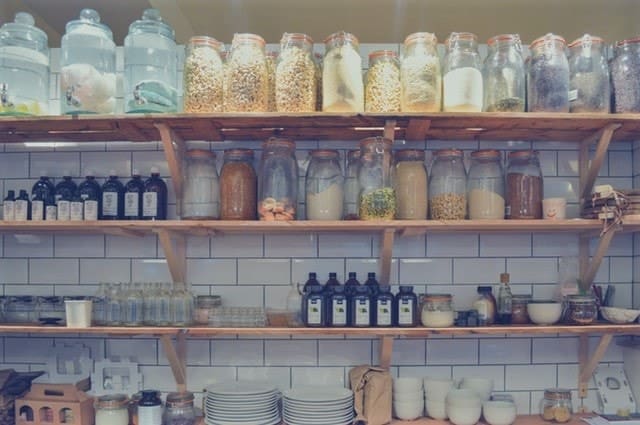 Utensil drawers can quickly get messy and only take a few minutes to organise. Pull everything out and group things according to size. Place all the larger items together and use containers for the smaller items so they can be easily located.
Use large cardboard or plastic containers to store packaged items to avoid these being spread across shelves taking up lots of room. For example, in one container group together different types of pasta and rice, in another group together packaged items such as crackers, nutrition bars and nuts, in another group together tinned items such as tuna, beans and beetroot. You'll know exactly where to find each item when you're looking for it.
Chopping boards and baking trays can be difficult to access when piled up on top of each other. Try stacking these vertically for easy access. If you're handy you can even create vertical dividers to keep these separated and even easier to access.
Drink bottles can be difficult to store, but magazine holders tilted on their side enable you to stack these in the pantry or cupboard. Simple, effective and inexpensive.
Do you have a stack of take away menus that you throw in the cupboard or drawer? Use a plastic sleeve folder to store them all in the one place. When it's take-out night you know exactly where all the menus are.
Hang a shopping list or note pad inside your pantry or cupboard door so that you can make a note whenever you are low or run out of a product. Before you pop out to the shops grab the shopping list and never forget another thing.
LIVING AREA TIPS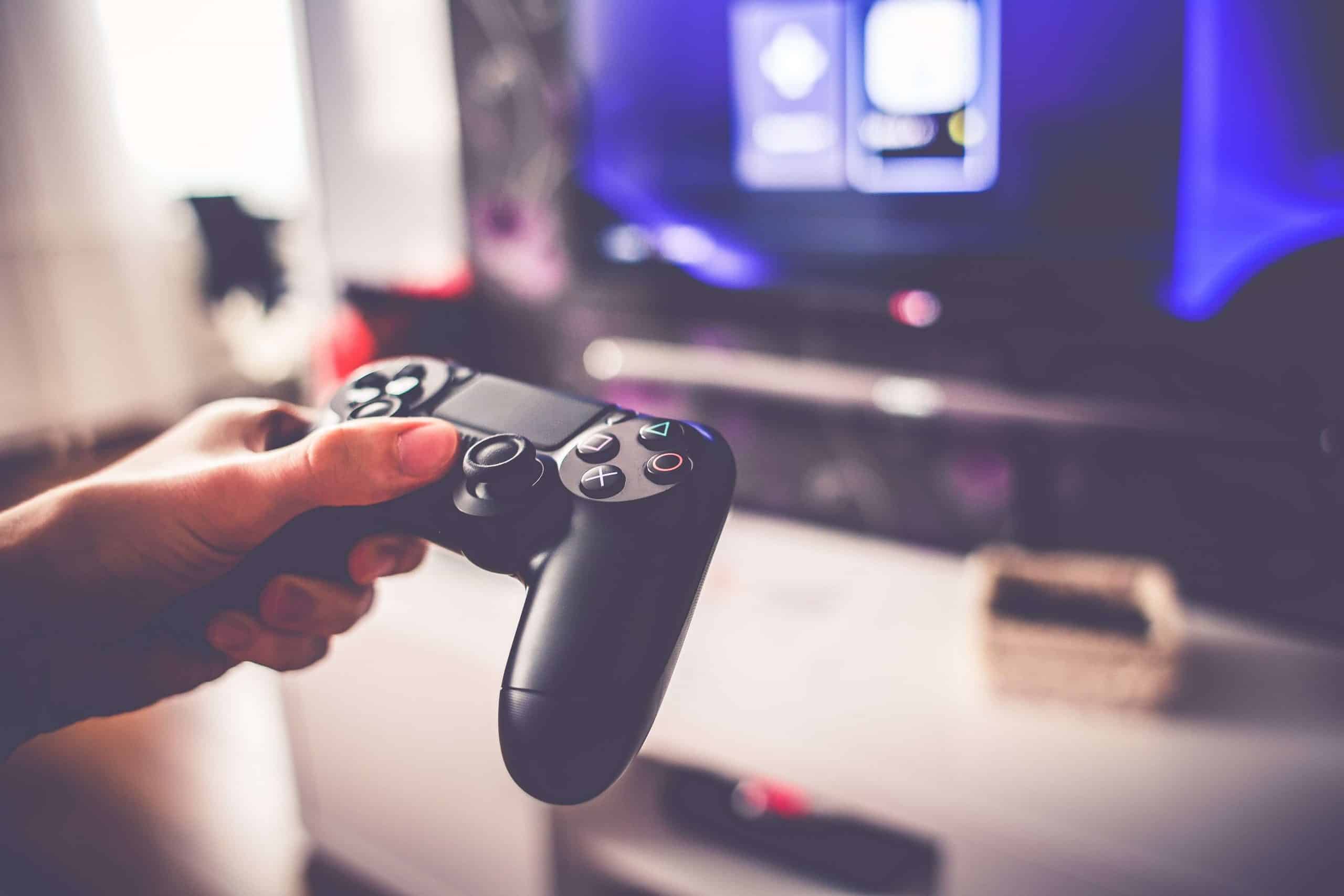 Invest in storage ottomans for a triple treat. You can use these as extra seating, a coffee table and storage space! You can use storage ottomans to store extra cushions, blankets, magazines and any board games. Your items will still be accessible and all in one place with added benefits.
Gadgets and electronics should have a place in your living area. Use a basket or box in the living room where these can be stored. It makes tidying the room faster as you can drop them into their home and you and other family members will know exactly where to find them when needed.
BATHROOM TIPS
Do you find it difficult to grab that bottle at the back of the cupboard without knocking over everything in front of it? Adding a lazy Susan to your bathroom cupboard will help you store extra shampoo, creams, deodorants and give you easily accessibility.
Keep your make up brushes or hair brushes in a jar or small vase on a bathroom ledge or in the cupboard. You will know exactly where that brush is when you're looking for it, rather than rummaging through drawers.
Use drawer dividers to keep things neat and tidy in the drawers. Group things together in your drawers which helps keep smaller items neat and accessible when you're in a hurry.
If you have young children, you're probably sick of the bath toys that roam the bathroom. These can be stored easily and effectively in a laundry wash bag. Hang the bag on a suction cup hook and they will also drip dry one bath time is finished.
BEDROOM TIPS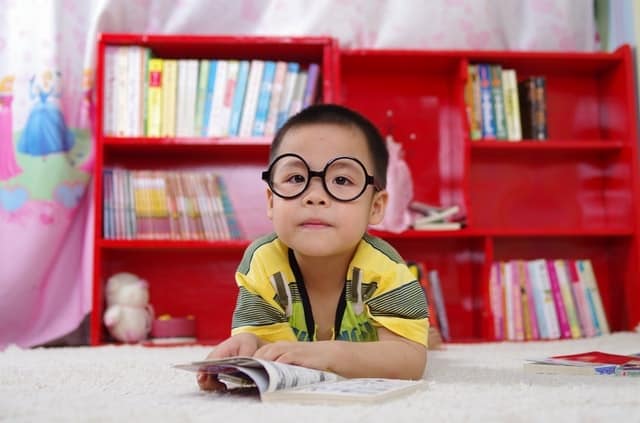 The space under your bed is area you don't want to waste, especially use this to maximise the space in a small bedroom. You can easily store away non-essentials or seasonal items such as blankets, sheet sets or mattress and pillow protectors under your bed to make more room in your cupboards.
Kids' rooms are often strewn with toys. Consider a colourful cube storage system that can be used to sort out groups of toys. It will add bright colours to a kid's room and enables you to keep things tidy with a few simple steps. It may also encourage kids to help you out. Allocate them a coloured box to fill with all the Lego, Barbies or stuffed toys.
Declutter your dresser and make use of the space wisely. Use a tray to store special things on – a favourite photo frame, perfumes and jewellery. Make use of small pretty dishes or bowls to keep trinkets or jewellery in one place.
WARDROBE TIPS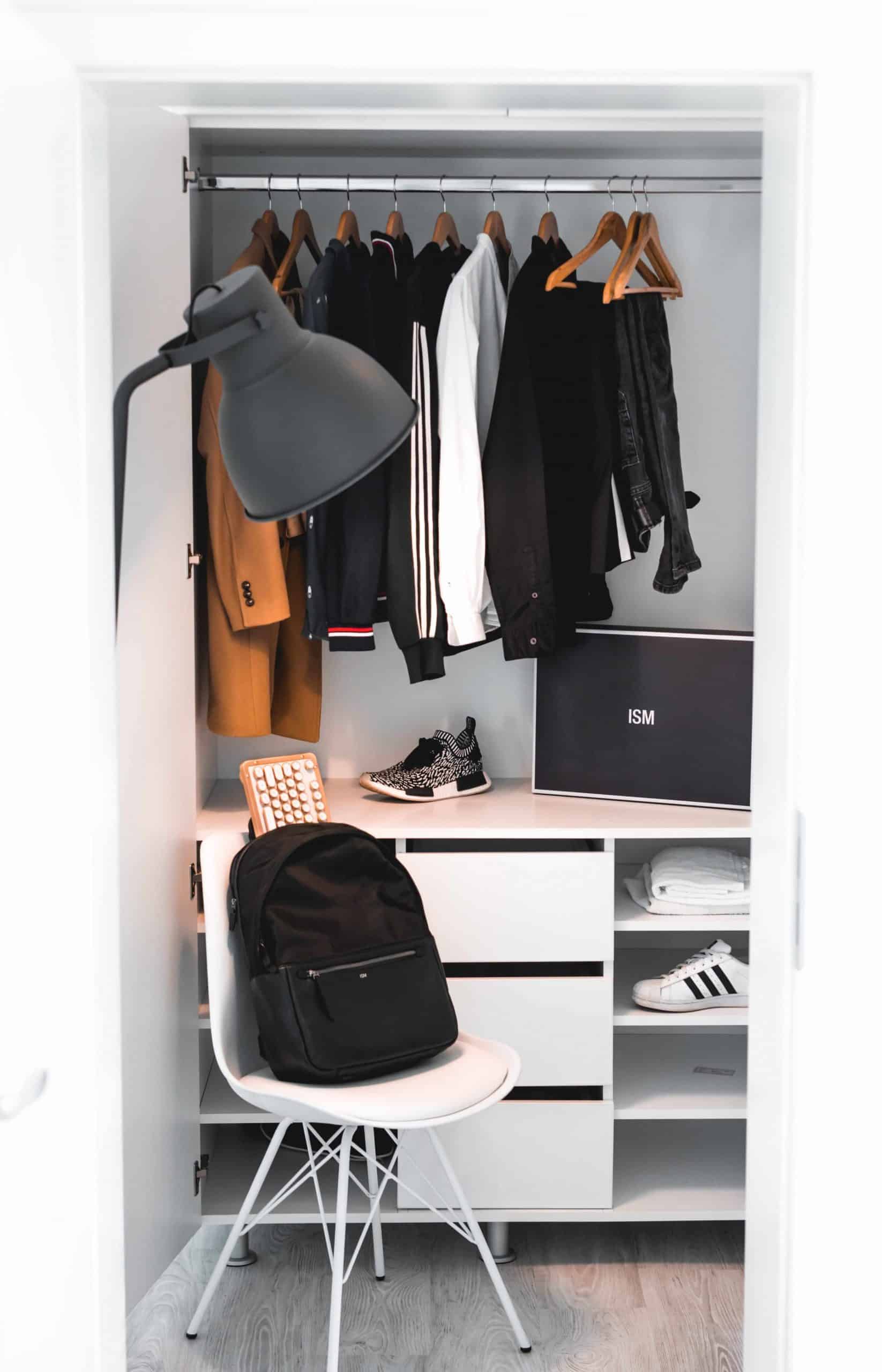 Cleanse your wardrobe by getting rid of anything that no longer fits or you haven't worn in the last 12 months. If you're getting rid of clothes you can make a few extra dollars by selling them or donate them to a charity.
Once you have cleansed your wardrobe organise your clothing into groups – group pants, shirts, dresses, etc. You can then even organise these again by colours, length, occasion and seasons.
If the wardrobe space is tight consider storing away non-seasonal clothing to make room for what you need this season. For example, in summer you can store away heavy winter coats and jackets, woolen jumpers, gloves, scarves and hats.
Knitwear should be folded as they can lose their shape when placed on hangers. Stack them neatly on shelves but avoid high piles which will just spill and create more mess. If you do have lots of space between shelving use movable cubes to create extra shelving.
If you have bedside drawers, se containers or dividers to keep things separate and neat. Drawers can quickly become cluttered and messy but dividers work a treat.
If you love accessories such as scarves and belts consider adding a towel rail to the inside of your wardrobe or unused wall area in your wardrobe. You can hang your scarves, belts, ties and any other accessories neatly. The bonus is they will be visible and easy to access.
LAUNDRY TIPS
Create a laundry station. Depending on the size of your laundry you can either stack pull out baskets or have 3 side by side baskets for your dirty laundry. Use these to separate your dirty laundry by colours, dark clothing and white clothing. This is a space and time saver.
When you're cleaning, save yourself lots of trips to the laundry cupboard by using a durable caddy or box to store your regular cleaning supplies. Keep all your favourite green cleaning supplies, brushes, cloths and gloves in there and take it with you when you move from room to room.
Struggling to find sheet sets and pillowcases? Fold your sheets and store sets inside one of the pillow cases and stack these in your linen closet. You will be quickly be able to identify the sheet set and know that everything you need is in the one place.
Once you've done the laundry use laundry baskets for each family member's clean laundry. Simply place each person's items in their own basket to make the task of putting clothes away easier. When not being used, the baskets can be stacked away in the laundry.
OFFICE/STUDY TIPS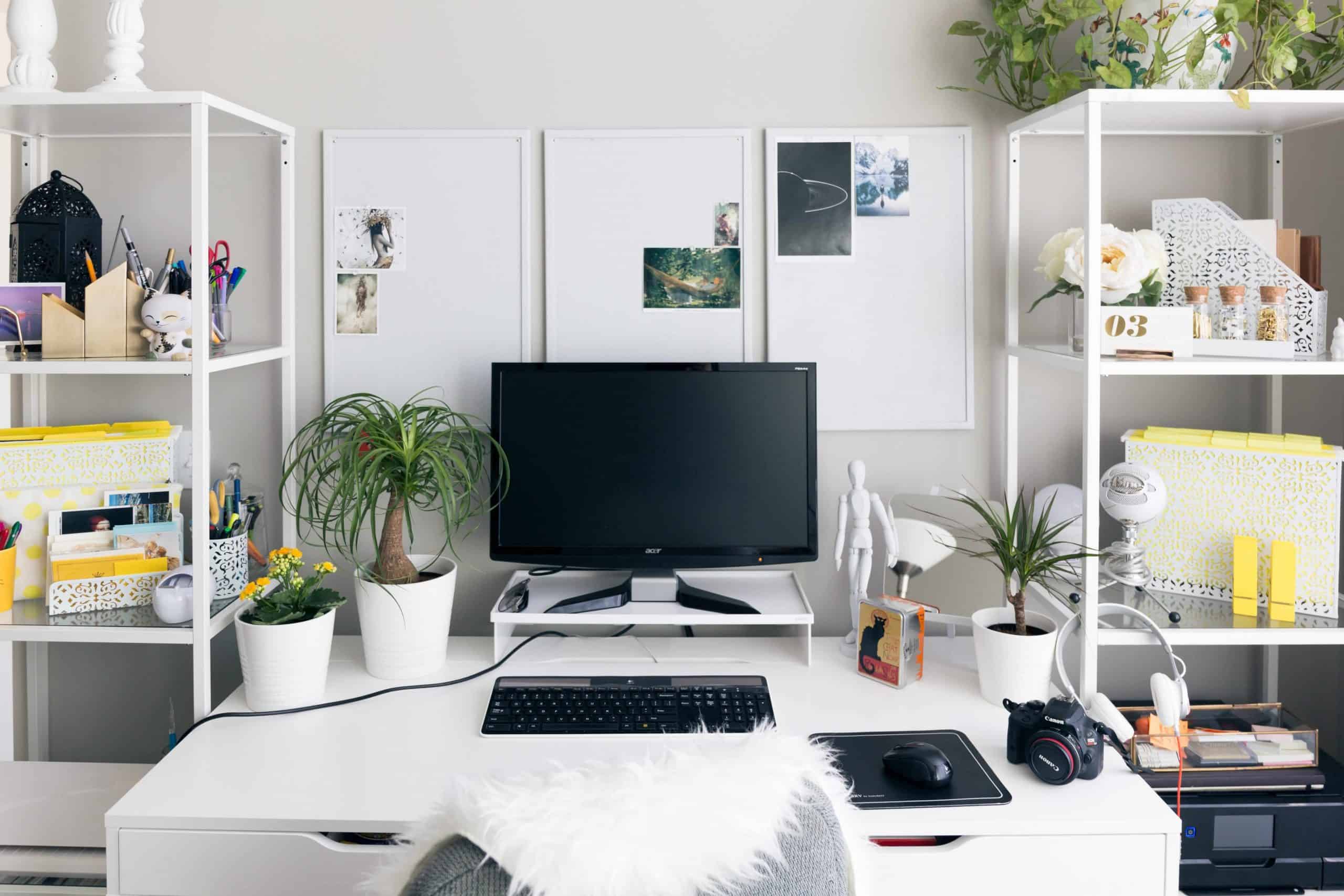 Where there is lots of wiring and cables in the office or leads plugged into power-boards it can be difficult to know which one you are unplugging. Label the cords so that you can easily identify which one is for each electrical item.
When you purchase a new appliance or electrical item store the manuals and warranties in a clear plastic folder and store in your office or study. This way you will know exactly where the details are should you need to locate them or refer to instructions.
Maximise office wall space by using floating or hanging shelves. These enable you to place prized possessions or books while not taking up any of your floor space.
If you feel that the task of organising is overwhelming, simply start off by tackling one cupboard or one room at a time. Once you're done working your way through each room of your home, you will feel a renewed sense of serenity and the chaos will dissipate, making it much easier to you're your home clean and tidy.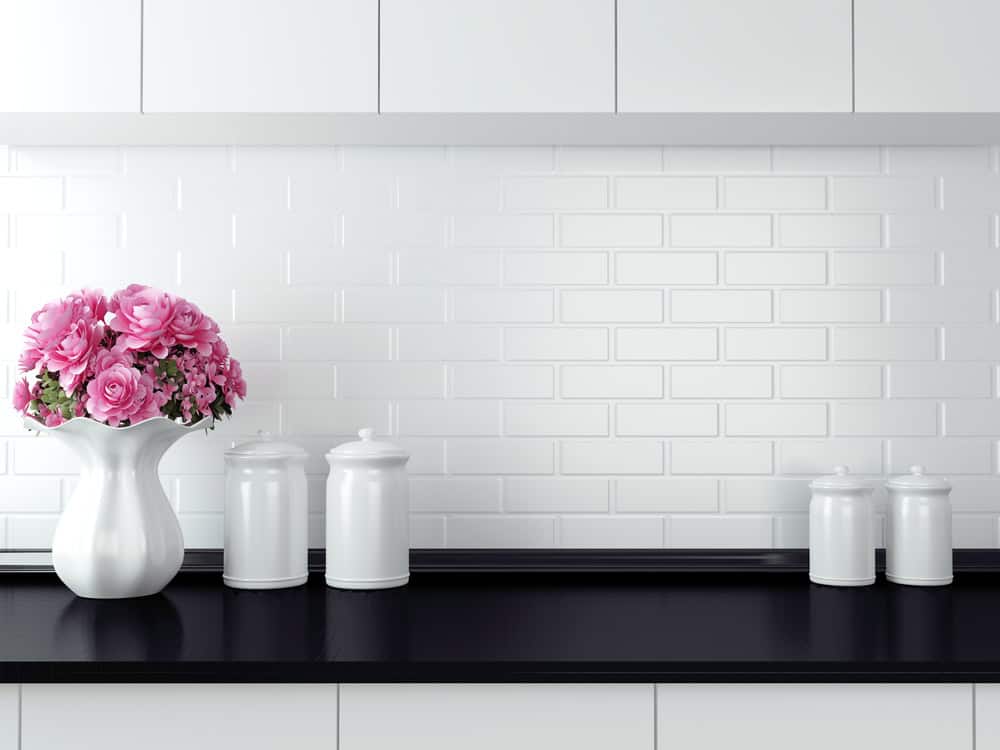 Let's face it, cleaning is not most people's favourite chore, however it's something we must do to keep our sanctuary of home fresh and clean. While there are hundreds of toxic cleaning products on supermarket shelves you could buy to do the job, the reality is the ones that work most effectively (and are not harmful to you or your family's health) are those that you will find in your pantry and cupboards at home.
We are incredibly passionate about health and hygiene and looking after the environment for our future generations. With this in mind we'd like to share with you the 10 most effective natural home cleaning hacks for you that will have your home sparkly clean in no time at all.
10 Natural Home Cleaning Hacks to Keep your Home and the Environment Clean:
Sparkly Bathroom Taps
While you're brushing your teeth simply use a little extra toothpaste and rub it over your bathroom taps. Let it work while you clean your pearly whites. With an old toothbrush that you no longer use, simply brush over the taps and surrounds. Rinse with warm water and not only will your teeth be sparkly clean but your bathroom tapware too!
Bacteria Free Showerhead
Half fill a small bag with undiluted white vinegar and tie to the end of your showerhead with a twist tie or something similar. Vinegar is a cheap and natural cleaning product that is effective on bacteria and mildew. Ensure that the showerhead is submerged in the vinegar and leave it overnight. In the morning remove it carefully and dispose of the vinegar before taking a shower.
No Chemical Toilet Cleaner
Vinegar is also an effective cleaner for the toilet bowl. Pour 1 cup of undiluted white vinegar in the toilet bowl and let it sit overnight. In the morning simply sprinkle the bowl with baking soda or borax and use the toilet brush to scrub away any stains and bacteria. You can also use undiluted vinegar to wipe down the toilet seat to eliminate urine stains and odour.
Odour Free Chopping Boards
Chopping boards can harbour odours, stains and bacteria without you even realizing. These can easily be scrubbed away with a little salt and half a lemon. Simply sprinkle your chopping board with 2 tablespoons of salt. Cut a lemon in half and use it to scrub the salt in circular motions over the chopping board. Rinse with warm water and you'll have a naturally clean and deliciously zesty smelling chopping board. Ensure you allow it to completely dry before storing away.
Toxic Free Refrigerator Cleaner
Now a refrigerator that stores your food should be the last place you use toxic chemicals. The chemicals can penetrate your food and cause harmful side effects. Instead, clean your refrigerator (inside and outside) with a 50/50 mix of white vinegar and water. You can use a spray bottle for the mixture and simply wipe with a damp cloth.
Effective Microwave Cleaner
Easily clean microwave stains and spills by mixing half a cup of vinegar and half a cup of water in a glass bowl. Simply microwave for 2-3 minutes or until it boils and with a soft cloth wipe away any built up stains with ease. Be sure to use caution when removing the bowl of boiling water.
Grease Free Rangehood
Rangehoods often accumulate grease and grime over time. They feel sticky and grimy to touch and seem impossible to clean, but there is a simple and effective way to bring them back to life. Firstly remove the mesh part of the rangehood and take it to your laundry trough. Sprinkle it with baking soda and submerge it in warm/hot water with the baking soda for 2 hours. If it's too large to fit in completely do half and then repeat on the other side. Rinse well and take outside to dry completely. While these parts are soaking and drying sprinkle a clean sponge with baking soda gently clean the rest of the rangehood. Ensure to wipe it completely clean so there are no streaks, it will look brand new again.
Deodorising Carpets and Rugs
If you have children or pets you'll probably notice they spend lots of time on the floor playing all sorts of fun activities. While vacuuming will enable you to pick up any dust, dirt and crumbs left behind, you may also like to naturally deodorize and freshen the carpets and rugs. Don't subject those you love most to harmful toxic chemicals. Instead create a mix of baking soda and a few drops of your favourite essential oil. Place these in an empty jar, give it a good shake, make holes in the top and sprinkle over the carpets and rugs. Wait for 30 minutes and then vacuum away.
Streak Free Glass Cleaner
Simply mix a 50/50 solution of vinegar and water in a spray bottle for an effective glass cleaner. This is one mix that you can use for multiple purposes around the home, so be sure to keep one on hand. Spray your windows, glass doors, glass table tops or any other glass surface with the solution and clean with a lint free cloth for a streak free clean. Just be sure not to walk through the glass door next time you use it!
Fabric Softener
Why use chemical laden fabric softeners in your laundry when you can use a simple and effective household product? Simply add a cup of white vinegar to the final wash or rinse water. It acts as a fabric softener – it softens clothes and removes the static. Vinegar is not only effective but is much cheaper and less harmful that fabric softeners.
Steer clear of the harmful toxic cleaning products on the supermarket shelves that promise everything but in reality deliver harmful effects to your family, your pets and the environment. Make a conscious effort to protect your sanctuary and those you love most by adopting natural home cleaning habits. As you can see it doesn't take a lot of money or effort to change your ways.
Spring is here and it's time to breathe some new life into your home with a good Spring clean!
It's a time when those neglected areas finally get some TLC, the de-cluttering of the pantry and cupboards finally happen, and those items stored in boxes that you haven't needed all year can get used or perhaps get their marching orders. It's time – you know it is…
Spring cleaning is not only great because it gets your home organised and clean, but it's also an important thing to do for your health. One advantage that shouldn't be overlooked is that you will burn a whole heap of calories, but more importantly you will also get rid of allergy culprits including dust and mould that may be lurking in your home.
Here are five tips to get you inspired – get started on your spring cleaning and have some fun along the way!
Make a Plan
Inspect your home and make a list of what you need to do. List the order of priorities so that you know where to begin. Don't forget to tick off the items as they're completed. This is a great way to keep motivated and feel a sense of accomplishment once each item is done. If you really want to make it fun get some friends (or your kids) involved and reciprocate the favour when their house is ready for a clean!
Natural Cleaning
Have some fun by creating and mixing up your own natural cleaning products. You'll need some spray bottles, water, vinegar and baking soda – these products will clean just about everything!
Here's an all-purpose cleaner recipe to get you started:
Equal parts water to white vinegar
Few drops morning fresh or dish washing detergent
10 drops of tea tree, lavender or lemon essential oil
Mix the essential oil and vinegar with a little water in a clean spray bottle. Fill it to top with water (based on 350ml bottle). Gently shake it and you're ready to go!
Bi Carb Soda
Sprinkle bi-carb soda in the bath tub, sinks, vanities then spray with your vinegar product. Leave it for at least 10 minutes before giving it a good scrub.
Challenge Yourself
Is there anything that you can up cycle in those stored boxes? There are so many clever ideas online for turning your old items into something new. Try your hand at some arts and crafts - create something unique that you be can be proud of.
Donate to Charity
This is a great time to consider donating old books, appliances, clothes, tools or anything else you may no longer need to charity. De-cluttering and helping someone less privileged – it's a win-win!
Musical Motivation
Last but certainly not least, make a playlist of your favourite dance tunes and turn the music up! Music is one of the best ways to lighten the mood and keep you motivated – perhaps even help you clean at a faster pace - you'll have the house beautifully clean in no time!
Our point here is that Spring cleaning doesn't have to feel like a boring chore after all. You can have some fun along the way and you and your home will feel refreshed afterwards.
If you'd love a spring clean but simply can't find the time we can also help. We only use eco-friendly cleaning products and methods to keep your home free of toxins and safe for all family members. Enquire now at http://www.blisshomecare.com.au/enquire-now/
With so many choices for vacuum cleaners on the market the choice can be difficult, particularly if you are seeking an environmentally friendly vacuum cleaner. Here we have prepared a list of things to help you pinpoint what you need to look out for when making your next vacuum cleaner purchase.
The purpose of a high performance vacuum cleaner is to get as much dirt and soil out of carpets to ensure your home is clean and fresh. During this process we should take note of the toll this may be having on the wider environment, our home environment and our lives, particularly if you are an allergy or asthma suffer or have family members who are.
Environmental Rating
These sucking machines consume energy in the form of electricity to operate efficiently. It's important to note that corded vacuum cleaners are deemed more energy efficient than cordless/battery powered vacuum cleaners. This is due to batteries that require recharging which in the long run, increases your energy consumption. The batteries also increase the presence of toxic particles in the environment. So opt for a corded vacuum cleaner.
Check Dust Containment
Let's face it vacuum cleaners are dirt and dust collectors. Essentially that's their purpose, however there are many vacuum cleaners that leak dust because they don't have strong quality seals. If you suffer from allergies or asthma or someone in your home does, it can also increase the likelihood of health concerns if dirt and dust are being moved around in your home, rather than being eliminated. It's also important to choose a vacuum cleaner that has a HEPA (high-efficiency particulate air) filter which will be the most effective at reducing particulate matter in the air.
Bag or No Bag?
Bagless vacuum cleaners create less waste and are most cost effective because you don't have to replace the bags. They are also easier to clean however, it's important to consider how and where you dispose of the waste that collects in the canister. We recommend you wear a mask when emptying the canister because of the dust that is released, particularly if you are an allergy or asthma sufferer. However there are pros and cons for both bag and bagless cleaners. You can read more about these at: https://www.choice.com.au/home-and-living/laundry-and-cleaning/vacuum-cleaners/articles/bag-versus-bagless
How to Keep the Odours Out of Your Vacuum Cleaner?
If you are using vacuum cleaners that have cloth bags, you may have noticed odours coming from the vacuum.  This is due to improper maintenance or not servicing the vacuum cleaners.  The odours are caused by bacteria or mould that grow inside the bag.  It is important to empty the bags to keep the vacuum running efficiently, it is also important to keep it emptied to prevent bacteria and mould from growing and causing foul odour.  It is also equally important to clean or replace the filters regularly.  If you vacuum any food items, strongly recommended to empty or change the bag daily.  You may also consider investing in vacuum cleaners that have sealed HEPA filtration system.  This will keep odour-causing bacteria from escaping the bag.
We hope this guide helps you when it's time to make your next vacuum cleaner purchase. Look for environmentally friendly factors that give the best results whilst also caring form our future and our health.
Let's face it we're all busy, overworked, overscheduled and find it difficult to fit in mundane tasks such as dusting, cleaning, vacuuming, sweeping and mopping, not to mention washing and ironing. Affordable cleaning services make house cleaning services not just a luxury but a necessity in our fast paced world.
As experienced environmentally friendly cleaning service providers, we often get enquiries from people who have had a bad cleaner experience in the past, so we want to share our top 5 tips on what you should be asking when considering a cleaning service. After all cleaners come to your home, so you should feel that you have competent, reliable and trustworthy cleaners doing the work.
Here are the top 5 questions you should ask when considering hiring a cleaning service:
Does your company have employees or do you use sub-contractors?
When a company has its own employees they have more accountability and greater support from their employer versus a sub-contractor. An employee will be allocated to clean your home, so you know exactly who is coming to your home each week and they will become familiar with your requirements and consistently offer high standards of service. Companies who offer sub-contracted cleaners may change who is allocated to clean your home from week to week and sub-contractors may not be covered by insurance and WorkCover. This potentially puts you and your family at risk so always choose a company that has its own employees for a more reliable service and peace of mind.
What cleaning products does your company use?
Does the company your thinking of employing use environmentally friendly cleaning products? Your health is the most important thing in the world so it's important to identify if the company uses any toxic or harmful chemicals when cleaning your home environment. Bliss Home Care ONLY uses green cleaning products to ensure your safety and that of your family and pets. If you're unsure about the differences, read our blog Why You Should Choose Environmentally Friendly products for a better insight… http://www.blisshomecare.com.au/choose-environmentally-friendly-products/
Does your company offer training and quality assurance?
A training program is important for employees, employers and the client. Employees that have training are competently trained in workplace procedures and processes. They become proficient in all aspects of cleaning. Employees will feel more engaged and have a greater sense of accountability when a good training program is in place. A quality assurance by conducting regular Home Inspections will ensure the client is satisfied with the service being provided and any discrepancies should be dealt with immediately.
Will your company come out to assess my home?
It's important that your needs and requirements are met, always. Your cleaning company should come to your home to determine what your priorities are and develop a cleaning plan based on your specific needs. This is often referred to as a pre-cleaning assessment.
When we conduct a pre-cleaning assessment we walk through your home with you to identify the priorities and then we train the cleaner allocated to your home to ensure that they focus on these areas of importance.
Does your company offer training and quality assurance?
A training program is important for employees, employers and the client. Employees that have training are competently trained in workplace procedures and processes. They become proficient in all aspects of cleaning. Employees will feel more engaged and have a greater sense of accountability when a good training program is in place. A quality assurance by conducting regular Home Inspections will ensure the client is satisfied with the service being provided and any discrepancies should be dealt with immediately.
If you want to reclaim your time and entrust your home to cleaning to experts, be sure to speak with a cleaning company before hiring them to clean your home. Ask the above questions, and any others you may have. Your home is your sacred space and it's important that you feel you have employed the company that is best going to best suit your needs.