Cleaning for health has never been more important than right now. With the cooler months ahead and viruses on t
he brink of becoming a world-wide epidemic, taking care of your home and its cleanliness should be a priority. And because the people and pets you share your home with are important to you, we recommend using natural cleaning products which are also environmentally friendly.
So let's take a closer look at cleaning for health and how you can avoid spreading germs and bacteria throughout your home.
Avoid Cross-Contamination
This is a significant issue and germs and bacteria can easily spread from one area of your home to another. One way you can significantly reduce the risk of infection and cross-contamination is to use different cleaning cloths for each area of your home. You can simply colour code cloths or ensure you are particularly careful with the cloths you are using. Always avoid dipping a dirty cloth into a bucket of clean water. Instead place it under running water and give it a wash before putting it back into the bucket of cleaning water.
Tip: Make a natural cleaning solution for surfaces and floors by simply adding 1 part tea tree or eucalyptus oil to four parts of warm water. Once wiped or mopped, allow surfaces to dry naturally so the disinfectant is on the surface long enough to kill and eliminate any germs.
Green Products That Continue To Work
We use natural cleaning products that have bio-bacterial and enzyme technology which keep on working even after you have finished cleaning.
These natural cleaning products are made up of "good" living bacteria to break down and liquefy soils such as fat, proteins, carbohydrates and grease while eliminating odours. These products keep on working even after you have finished cleaning.
When this type of bacteria cleaning product is applied, the microorganisms begin to digest the waste and the "good" bacteria in turn multiply. The soil is broken down and continues to break down the soil into smaller pieces, until there is nothing left.
For more information on safe and natural cleaning products you may like to read our article, An Insight to Natural Cleaning Products which breaks down the facts on these Australian made natural cleaning products. The range has been certified by Good Environmental Choice Australia (GECA), an independent body who assess the products to ensure they meet environmental, human health, ethical impact criteria.
Tip: Use natural cleaning products that continue to work, long after you have finished cleaning.
Air & Sunshine, Natural Born Killers!
That's right, Mother Earth provides us with the essentials we need when it comes to keeping things clean and making our homes and our environment safe.
Keeping doors and windows closed means that the air quality in our homes becomes compromised with pollutants which can quickly become a breeding ground for more bacteria when someone is unwell. If you're about to reach for air freshener, think again! The scent and gasses emitted from these products will release more harmful chemicals in your environment, adding to your indoor air pollution.
The solution? Open windows and doors, daily if possible. It's the cheapest and healthiest thing you can do to improve your air quality. Try to do this for even just 5 minutes a day to create airflow circulation and flush out any of the harmful pollutants and bacteria.
What else can you do to ensure you're cleaning for health? When the sun's out take full advantage of it – it's great at killing bacteria, dust mites and other microscopic critters that we can't see. These may be thriving in your pillows, cushions, doonas, rugs, and blankets without you even realising.
If possible, remove the covers from items and place them on a clean bed sheet or towel to keep them from getting dirty, and leave them out in the sun for 30 to 60 minutes. Rotate them and turn them over to ensure even coverage. This practice is also great for deodorising any smells from sweat and body odour.
Tip: Open your doors and windows to create airflow throughout your home. Be sure to take advantage of the sunshine to kill bacteria and unwanted critters in pillows, blankets, rugs and doonas.
In our article, 7 Reasons to Choose Green Cleaning, we share healthier ways you can incorporate natural cleaning products in your home.
As you can see from reading this article, cleaning for health is not difficult, however it is something we need to do regularly to keep our home, our family, our pets and our environment safe and free from harmful bacteria, germs and viruses.
Isn't it true that when your home is cluttered, messy and grubby you feel the burden of overwhelm? You can't seem find anything you are looking for, you may feel embarrassed about the state of your home, you don't want people coming over and you feel helpless and don't know where to begin. Cleaning your home is good for your mental health because it's directly linked to your health and well-being.
In this article we're going to share some cleaning and organising hacks that will promote a bright, clean, organised and happy home environment. A home environment that supports peace, happiness and living life as it should be lived.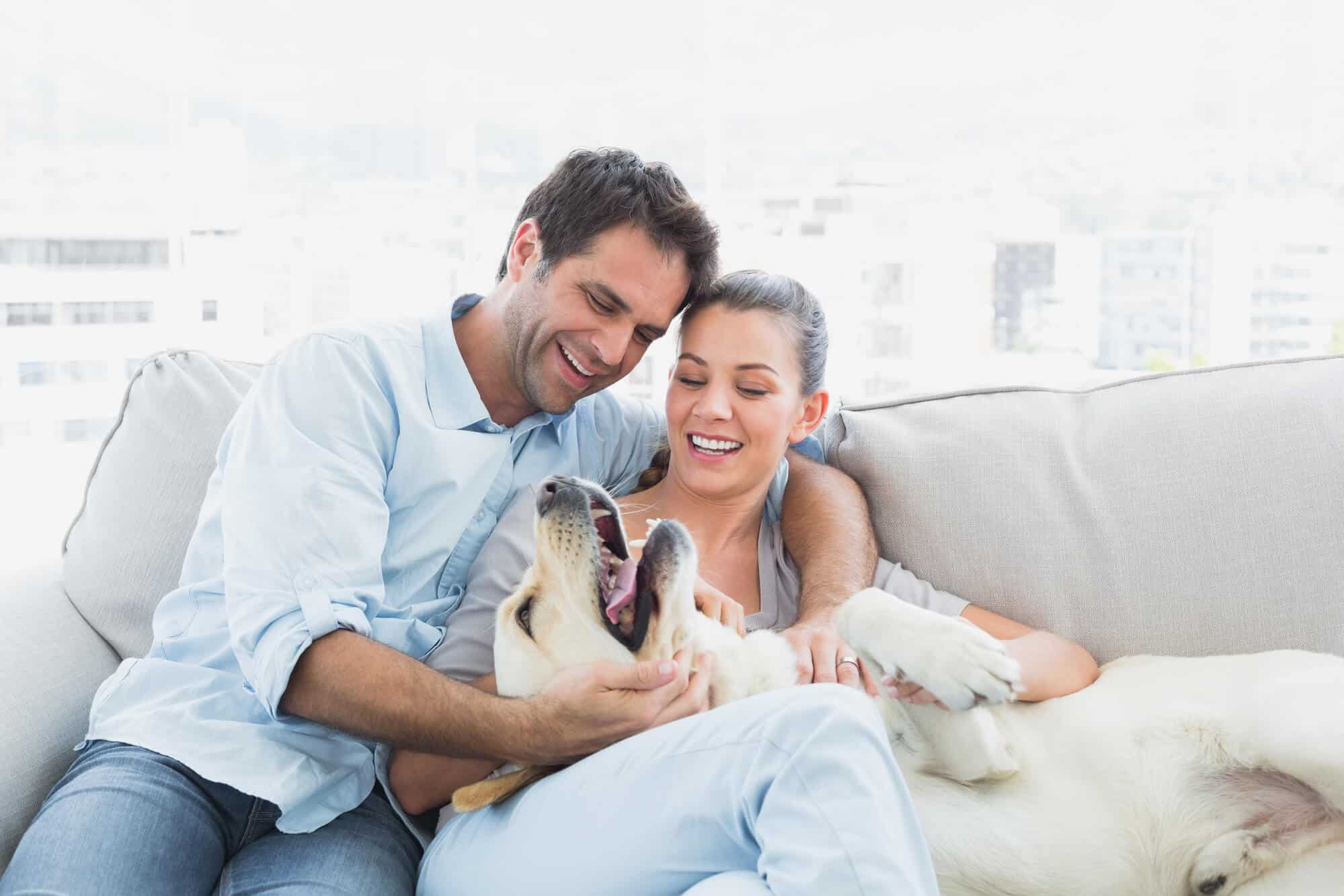 Why a Messy Room Is Bad For Your Mental Health
When you see a photo or image of an organised home, bookshelf or room do you feel an unexplained sense of satisfaction? Let's face it we're all busy so we sometimes overlook the fact that keeping your home clean and tidy is actually good for you. Leading research has correlated clutter with stress and anxiety, so it's really true, cleaning your home is good for your mental health!
Join us as we take you through each room of your home…
The Living Room
This is one area of the home that you probably invite your guests into so make it as welcoming as possible. You'll want to hang out there more often too if the space is inviting and uncluttered.
Vacuum or clean your sofa and couches.
Dust all hard surfaces including furniture, TV, window sills, etc.
Fluff up your pillows and use some throw rugs to create a warm environment.
Have a basket or stacking boxes for kids toys and pack them up daily or weekly.
Use a coffee table with storage to store away smaller items such as remotes, drink coasters, magazines and books.
Incorporate some indoor plants to add a sense of peace and lushness. You may want to read our article on The Benefits of Indoor Plants.
The Kitchen
The kitchen is often the heart of the home and a place where families come together to share a meal and some family time. Make the area as clean and stress free as possible and get everyone, including your kids involved in sharing the joy of cooking (and cleaning up afterwards).
Clear out your pantry, throw away any expired foods and group together similar items to keep things organised and neat.
Declutter and wipe down benches so that you have room for food preparation and it also makes it easier to clean once you're finished cooking.
Give you fridge a good clean. Empty everything out, wipe down shelves and throw away any food items that have passed their use by date.
If you're feeling up to it clear out drawers and reorganise your plates, glasses and pots and pans. Chances are you'll find things you'd forgotten about.
The Bedroom
There's no better feeling than having a great night's sleep. Here's a few things you can do to make your bedroom the blissful and peaceful room it deserves to be:
Change your sheets
Make your bed every day
Open windows frequently
Put dirty clothes in the wash and put away any clothes that are lying around
Dust your bedroom furniture and windowsills
Tidy your wardrobe and donate any clothes you no longer want to charity
Use small organisers or boxes for your trinkets and group together any other items that you have around such as perfumes, books, etc.
The Bathroom
There's no greater satisfaction than a clean bathroom, particularly when it's sparkling clean. You won't want to leave!
Use a natural cleaner for your glass, mirrors, vanity, bathtub and floors.
Tidy the benchtops and shower spaces by grouping items together.
Use baskets or drawers to store personal items such as toiletries, perfumes, make up, etc.
Replace used towels with fresh clean towels.
Incorporate an indoor plant to add a sense of lush and freshness.
The Study
When you're in work or study mode the last thing you want is distractions. If your desk or study area is messy then chances are you will be unable to focus and have the clarity to get through your tasks. Give your study and desk a tidy up and you'll be more productive!
Dust furniture, desk and windows.
Group similar items together such as pens, books, stationery.
Use magazine racks or trays to keep paperwork or bills together.
Getting Started
If it's overwhelming start with one room and work your way through your home. Once you get started you'll build momentum and realise the connection between cleaning your home and good mental health. There have been studies which show that decluttering and housekeeping reduces cortisol stress levels and also extend to your physical well-being. If you're after a more comprehensive guide to decluttering, then be sure to read our article, Tips for Organising Your Home.
At Bliss Home Care we promote cleaning with eco-friendly and natural products so that you, your family, pets and the environment avoid harmful and toxic chemicals in your home. Throughout our article we have referenced natural cleaning solutions so if you want more information take a look at 10 Natural Home Cleaning Hacks.
Once you're done, put your feet up and enjoy your clean and stress-free home!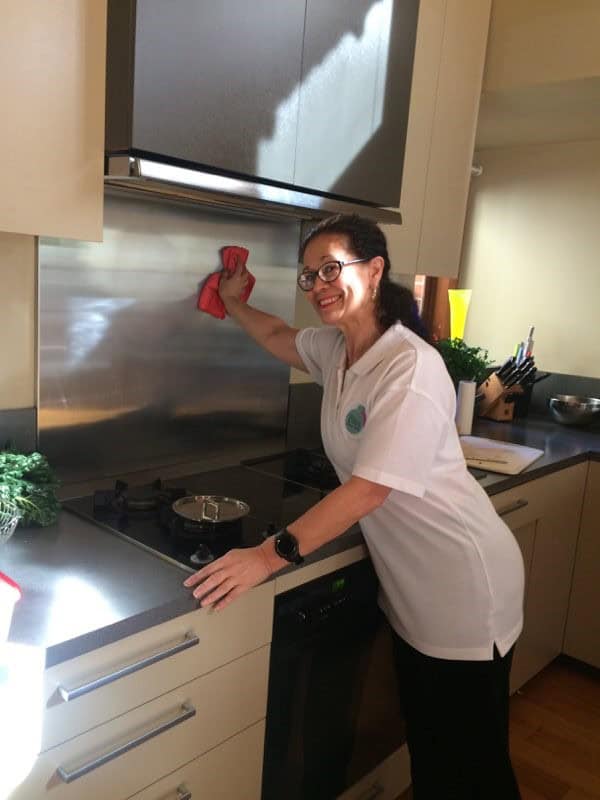 If you are looking at hiring a house cleaner then there's some things you'll need to know. At Bliss Home Care we always have new cleaning inquiries and an important factor to clients and the management team are questions about who we employ, their qualifications and training as well as what security checks are in place.
So we thought we'd shed some light on how the Bliss team is selected, the qualities our team members have, our expectations and training regime. This guide will be helpful if you're looking at hiring a house cleaner – you'll know exactly what you can expect from your cleaner.
Also, if you are seeking to become a team member with Bliss Home Care you can use this guide to learn more about our employment process and what is required.
Why Choose Bliss Home Care?
At Bliss Home Care our core focus is professional residential cleaning using eco-friendly products and methodology. We aim to deliver a house cleaning service that exceeds your expectations while ensuring we are keeping your home, family, pets and our cleaning team safe by not using any toxic chemicals. You might like to learn more about green cleaning by reading our article, 7 Reasons to Choose Green Cleaning.
We offer flexible employment opportunities to our team so that their hours can fit in around our clients and their own lifestyles and family commitments. We also aim to employ people in local areas so they don't have to travel long distances to client's homes.
What Areas of the Home are Cleaned?
We clean just about all areas of your home and this varies for each client and their requirements. A member of the Bliss management team will arrange an initial meeting with new clients to ensure we have a clear understanding of what they would like cleaned in their homes. This is then agreed upon and you'll get to meet your cleaner as they get started. As a general guide the areas of house cleaning services we offer include:
Kitchen cleaning and washing dishes
Bathroom cleaning
Bedroom cleaning, changing sheets and making beds
Living area cleaning
Home office cleaning
Dusting, vacuuming and mopping
Laundry cleaning
Clothes washing and ironing services
Regular and casual cleaning services
Carpet cleaning services
Spring cleaning services
Move-in and move-out cleaning services
We also perform regular follow ups both with our clients and conduct home inspections to ensure everything is running smoothly and cleaners are performing their role correctly. Our Supervisors are always available to discuss and adjust any aspects of your home cleaning. This is a very important part of our Quality Assurance process.
Experience and Training
We thoroughly train all our team members individually so they have an understanding of the green cleaning products as well as how they are best used. Our extensive training program also offers hands-on training so that new team members learn how to safely clean without causing injury to themselves in compliance with our Health and Safety Policy.
Our house cleaning team is fully supported by our management and training team and we regularly have training sessions to revisit and review our cleaning methods as well as introducing any new cleaning products. New team members are placed with an experienced 'buddy' who will have them learn on the job as well. This helps with the hands-on experience when initially beginning with our team.
While prior cleaning experience is not expected, the willingness to learn and being a diligent and reliable team member is very important to us. It is expected that our team members also have a valid driver's licence and a reliable car.
What Qualities Do We Look For?
Our team members are energetic individuals who enjoy what they do. They have pride in their work, are diligent and reliable. As most of our team members work autonomously, we do require our team members to have the following qualities:
Diligent and attentive to detail
Eagerness to learn
Ability to work autonomously
Positive attitude
Highly energetic and fit
Reliable and trustworthy
Respectful and punctual
Flexible
Care for the environment and people
What Security Checks Are In Place?
We understand your home is your personal haven and sanctuary and we take security very seriously. We are very selective about the people we employ. New applicants are thoroughly screened and checked before becoming Bliss employees.
We do not hire any sub-contractors or contractors which is important to our clients, so they know exactly who is coming to their home. This also means that our team is covered by WorkCover and are insured for public liability and any damages.
Our recruitment program is rigorous and each applicant will go through an initial phone screening. If successful they are invited to interview and are subject to background checks, identification checks, employment history is reviewed, and references are checked before being offered a house cleaning position.
We also assess an employee's reliability and character to ensure they are a good fit for our team.
What Hours are Expected?
Given that Bliss Home Care is very aware of work-life balance we like to offer our cleaning team flexible working arrangements to fit around our clients as well as our team members. We create our rosters based on employee availability and the client's requirements.
We generally offer a minimum of 15 hours a week of casual employment (Monday to Friday) and our preference is to hire cleaners in local areas to minimise travel. This means that we attract many women and men who like to work around their family commitments and often work during school hours after they have dropped off their children at school or childcare.
When you are a client, this means that you'll most likely have a mature team member who is diligent and reliable, and one who also respects your home environment.
Experience The Bliss Difference
We understand that you're a busy individual who has little time for cleaning or getting on top of your household chores and we're here to help. If you're looking to hire a cleaning service to free up some of your valuable time then we welcome you to click here for a quote. Contact Us for a Quote
We're very proud of the service the Bliss team provides and many of our team members have been with us for many years. We do it best, naturally.
Seeking Flexible Employment?
Are you seeking flexible employment with a green cleaning company? If you believe you're a good fit for the Bliss Home Care team we'd love to hear from you! Click here to send us your resume Join Our Team
So you're looking for a house cleaning service to clean your home? This is your private sanctuary and we understand the importance you place on a quality clean, your privacy and ensuring you get the best results.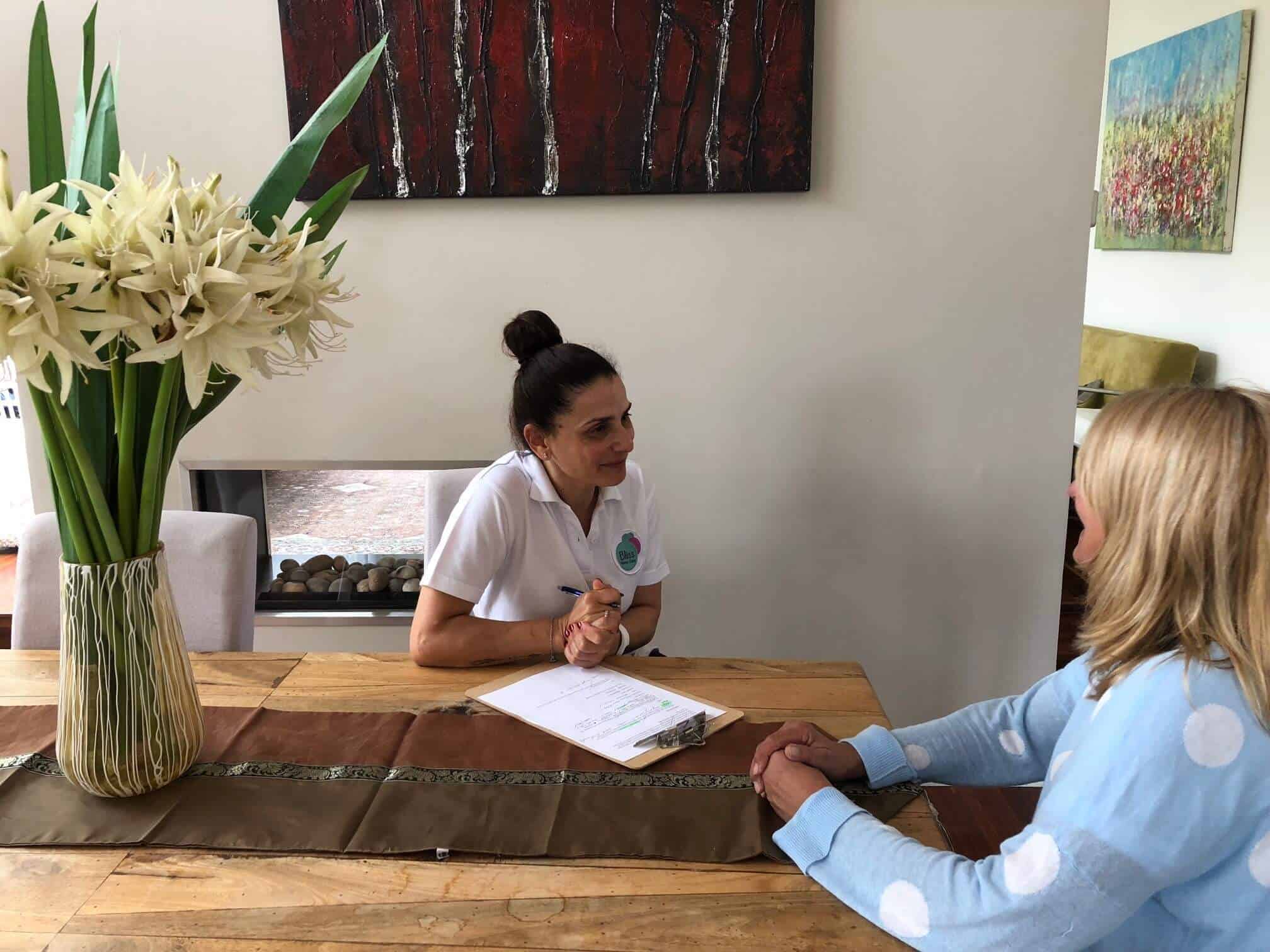 At Bliss Home Care Services, we can proudly say there are a few things that set us apart from other house cleaning service companies you may encounter. We are a family run business and take pride in our reputation and the quality of our service. We place a huge emphasis on training our team, quality control and only using green cleaning products so that your home, our employees and environment is safe and cared for.
Below we shed some light on what you can expect when you engage with Bliss Home Care Services.
You set the priorities
We will come to your home and go through your expectations and needs with you, find out what you want cleaned, what you don't want cleaned and assess your home so that we can provide you with a thorough quote. If you have a specific day, time or expected hours of cleaning you want to work with we will do our very best to meet your requirements. We provide you with a detailed quote and an hourly rate - we are very transparent in our services. It's only fair to you and to our cleaners that the expectations are set accurately so that there is no room for misinterpretation.
The first clean may take a little longer
Yes, that's correct. When we first attend to cleaning a new home we may take a little longer. This is because we provide a thorough clean of each area of your home or the areas that have been agreed to.
If you choose Bliss Home Care as your cleaning provider, we take the time to attend your home with our dedicated cleaner to provide a detailed brief of expectations and on-site training. We also do spot checks to ensure that our cleaning standards are always maintained at our expected high standards.
We will ensure that every surface is spotless so that you can get on with enjoying your time in your home with those you love. From then on we will continue to provide cleaning services to maintain the areas of your home with our high cleaning standards in the agreed timeline.
Our team of employees are fully trained
We do not hire contractors or independent operators. We take pride in hiring quality cleaners and the Bliss team we have created who provide a quality cleaning service. Because we hire employees you can rest assured that you will have a regular cleaner who has been police checked, is covered by WorkCover and is ethically trained.
The Bliss team are all thoroughly trained in our processes and procedures for using our eco-friendly cleaning products. You know you can rely on a consistent team of cleaners rather than strangers and different people coming into your home each week or fortnight. This also means a high level of consistency with the standard and quality of your regular clean.
We only use Australian made eco-friendly cleaning products
We are passionate about the environment and keeping your home safe from toxic chemicals. Using quality green cleaning products and showing our team how to use them effectively is important to us. In fact, we use the very same cleaning products in our own home.
We don't cut corners by replacing products with cheap commercial cleaners and our employees are known for providing a quality service and never cutting corners to work faster. Commercial cleaners are known for being full of toxic chemicals which can be detrimental to your health.
All our products are sourced locally and certified by the Good Environmental Choice Australia (GECA). GECA are an independent body that provide certified products with 'tick of approval' that demonstrates these products are better for the environment, have a lower impact on human health and have been ethically made.
The Australian made high quality products we use are free of toxic chemicals that can be harmful to your family and pets and because they have been tried and tested, we know they work. You may like to read our article 7 Reasons to Choose Green Cleaning to find out more about why you should choose green cleaning products over traditional cleaning products.
So whether you're after a regular clean, a one-off spring clean or a vacate clean you can rest assured that we will develop a house cleaning service plan that works with your priorities and requirements.
If you're in the midst of moving, you know how stressful and time consuming it can be. The end of lease cleaning is often the last thing on your mind. However, it is important to leave the home clean, particularly if you're a tenant so that you can have your bond returned in its entirety.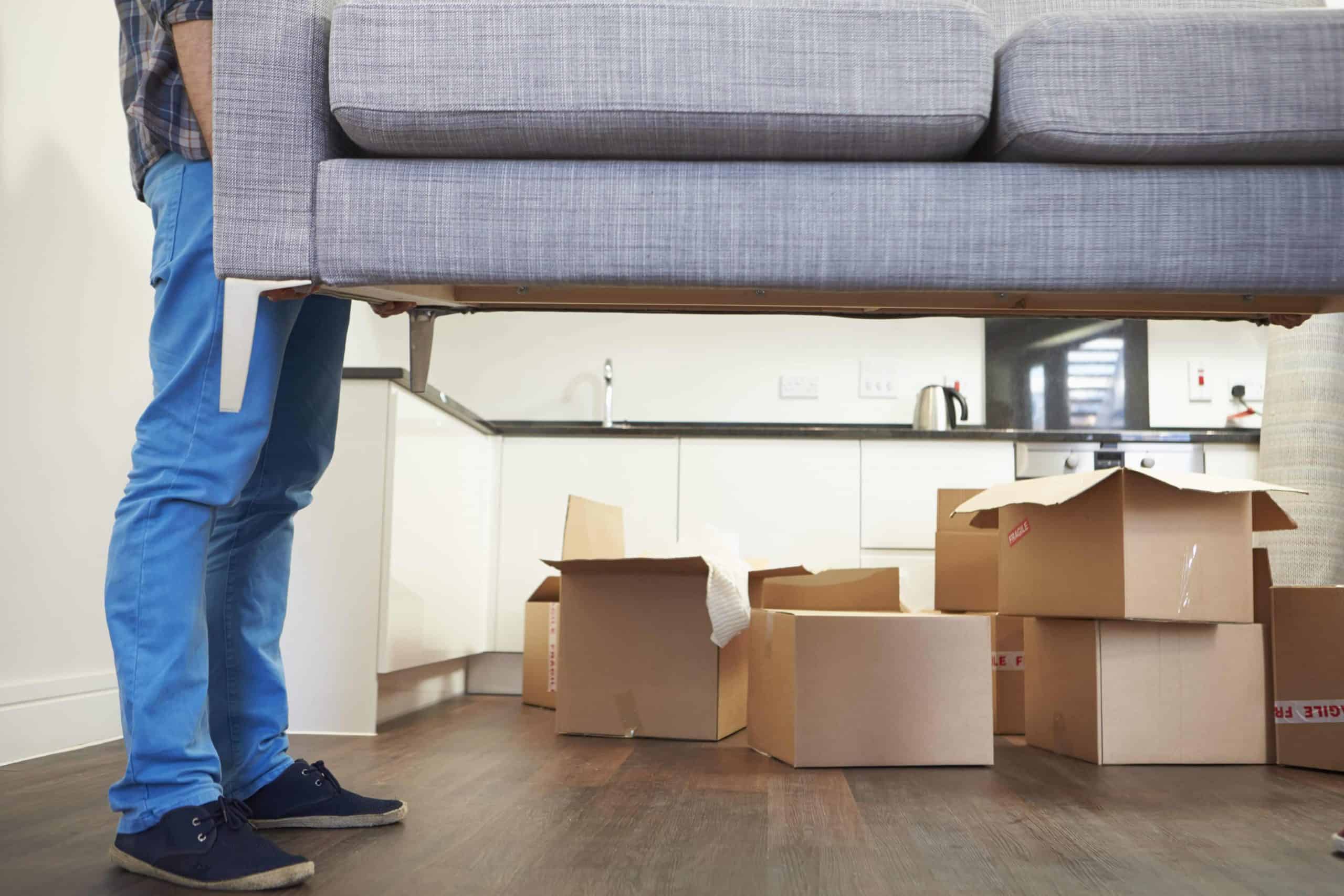 In this latest blog we are sharing with you our End of Lease Cleaning Checklist so that you can work your way through each area of the home. It's no secret, dust, dirt and grime builds up over time in corners, hard to get to areas and under furniture that is often too difficult or heavy to move so the cleaning is best done when the home has been vacated.
Hallway
 Clean walls, floors and skirting boards
 Remove any nails and hooks from walls (repair and repaint if required)
 Remove any cobwebs
 Check light-fittings and replace any light bulbs not working
Living Room
 Empty all cupboards and wipe down shelves
 Clean walls and floors, removing any nails and hooks from walls (repair and repaint if required)
 Clean window ledges and windows (both inside and outside)
 Clear sliding door tracks and ensure doors are cleaned inside and out
 Ensure curtains or blinds have been cleaned and are in working order
 Remove any cobwebs in corners, wipe down skirting boards
 Check light-fittings and replace any bulbs not working
 Dust ceiling fans and heating/cooling outlets
Bedrooms
 Empty all cupboards and wipe down shelves
 Clean walls, remove any nails and hooks from walls (repair and repaint if required)
 Clean window ledges and windows (both inside and outside)
 Ensure curtains or blinds have been cleaned and are in working order
 Vacuum and steam clean carpets, remove any stains if required
 Remove any cobwebs and wipe down skirting boards
 Check light-fittings and replace any bulbs not working
 Dust ceiling fans and heating/cooling outlets
Kitchen
 Empty all cupboards and wipe down shelves and cupboard doors
 Wipe down splashback, remove grease and grime
 Clean cooktop, removing any stains and build up of grease and grime
 Clean the oven including oven walls, oven racks and baking trays
 Clean the rangehood, including filters and ensure it's in working order (including light)
 Disinfect sink, taps and plugs, ensure no blocked drains
 Clean dishwasher and wipe down door, ensure working properly
 Wipe down benchtops and cupboard doors
 Clean walls and floors, particularly where the fridge was placed
 Clean window ledges and windows (both inside and outside)
Bathrooms
 Clear and clean all shelves and drawers
 Remove any mould from tiles, grout, walls and ceiling
 Clean vanity, bath, shower and shower screen
 Polish and clean taps and showerhead
 Wipe down benchtop and cupboard doors
 Polish mirror, clean windows and window sills
 Dust ceiling fan and ensure it's in working order
 Disinfect and clean toilet and toilet seat
Laundry
 Clear and clean all shelves and drawers
 Wipe down splashback, benchtop and cupboard doors
 Remove mould from tiles, grout, walls
 Disinfect and clean laundry trough
 Clean laundry door (inside and outside)
Outdoor Areas
 Clear and clean the porch, verandah or alfresco
 Remove cobwebs from exterior walls, windows and eaves
 Mow lawns, pull weeds and ensure garden has been maintained
 Sweep path and/or driveway and garage including garage door
 Replace any broken outdoor light bulbs and check they are working
 If you have pets ensure any pet droppings have been collected and cleaned
 Remove any rubbish, kids toys and pet toys from front and back yard areas.
We hope our End of Lease Cleaning Checklist helps you work your way through to a clean home and always remember to use natural cleaning products to protect yourself and the environment. If you'd like to read our 10 Natural Home Cleaning Hacks article, click here. To make cleaning easier we suggest carrying all your cleaning supplied in a portable holder (such as a bucket or tub) to make it easier to move them from room to room.
If you're finding it difficult to find the time for your end of lease clean, the team at Bliss Home Care Services can get it sorted for you. Our attention to detail will ensure that the property is in immaculate condition. Enquire now about our end of lease cleaning services. Email us or call us on 03 9383 1363.
This month we get into the nitty gritty of mopping and which method is best for your home.
What is the safest and cleanest way to clean our homes? We are often inundated with conflicting information via clever marketing tactics in retail outlets so we'd like to provide you with some clarity and provide you with some tips on the best environmentally friendly cleaning solution for your home.
While mopping is a chore many people don't like, it's necessary to mop our floors to keep things hygienic for our personal environment. This is probably even more important to you if you have young children who are in the crawling or floor play phase. The benefits of using a microfiber flat mop far outweigh traditional mopping options.
The benefits of using microfiber flat mopping systems include:
Microfiber is a more hygienic and effective cleaning material because of its ability to attract, trap and hold dirt. Studies have determined that microfiber is the best fabric to capture bacteria. This is because the fibres are so small which allows them to create static, attracting dust and dirt and containing it.
Microfiber flat mops eliminate the need for chemicals in our home environment making them an ideal choice if you want to keep yourself, your family and your pets safer. The microfibers work effectively simply with water and can then be washed in your washing machine to eliminate any bacteria.
Microfiber is extremely absorbent so these types of mops hold enough water to get an area clean without the dripping mess of traditional wet mops. This also lessens the risk of falling on wet surfaces because the floors dry much quicker.
Microfiber flat mops are also ergonomically friendly as the mop handles are light weight, the head swivels and the handles height is adjustable. There is less lifting, moving and rinsing involved so it's kinder to your body and lessens the risk of physical injury.
Microfiber fabric is a manufactured man-made product using two fibres – polyester and polyamide. The microfibers are incredibly thin and are wedge shaped allowing them to grab, trap and hold dust soil. Microfiber is tough and durable yet gentle on surfaces because they are non-abrasive. They are also lint free so this eliminates streaky results and can be easily laundered and reused hundreds of times.
 So if you're looking for an easy, effective and eco-friendly way to keep your floors healthy and clean be sure to choose a microfiber mopping system. They are ideal for use on tiled surfaces as well as polished timber floors. The simple fact that you don't need to use any toxic chemicals in your home by far outweighs any other mopping options.
Let's face it we're all busy, overworked, overscheduled and find it difficult to fit in mundane tasks such as dusting, cleaning, vacuuming, sweeping and mopping, not to mention washing and ironing. Affordable cleaning services make house cleaning services not just a luxury but a necessity in our fast paced world.
As experienced environmentally friendly cleaning service providers, we often get enquiries from people who have had a bad cleaner experience in the past, so we want to share our top 5 tips on what you should be asking when considering a cleaning service. After all cleaners come to your home, so you should feel that you have competent, reliable and trustworthy cleaners doing the work.
Here are the top 5 questions you should ask when considering hiring a cleaning service:
Does your company have employees or do you use sub-contractors?
When a company has its own employees they have more accountability and greater support from their employer versus a sub-contractor. An employee will be allocated to clean your home, so you know exactly who is coming to your home each week and they will become familiar with your requirements and consistently offer high standards of service. Companies who offer sub-contracted cleaners may change who is allocated to clean your home from week to week and sub-contractors may not be covered by insurance and WorkCover. This potentially puts you and your family at risk so always choose a company that has its own employees for a more reliable service and peace of mind.
What cleaning products does your company use?
Does the company your thinking of employing use environmentally friendly cleaning products? Your health is the most important thing in the world so it's important to identify if the company uses any toxic or harmful chemicals when cleaning your home environment. Bliss Home Care ONLY uses green cleaning products to ensure your safety and that of your family and pets. If you're unsure about the differences, read our blog Why You Should Choose Environmentally Friendly products for a better insight… http://www.blisshomecare.com.au/choose-environmentally-friendly-products/
Does your company offer training and quality assurance?
A training program is important for employees, employers and the client. Employees that have training are competently trained in workplace procedures and processes. They become proficient in all aspects of cleaning. Employees will feel more engaged and have a greater sense of accountability when a good training program is in place. A quality assurance by conducting regular Home Inspections will ensure the client is satisfied with the service being provided and any discrepancies should be dealt with immediately.
Will your company come out to assess my home?
It's important that your needs and requirements are met, always. Your cleaning company should come to your home to determine what your priorities are and develop a cleaning plan based on your specific needs. This is often referred to as a pre-cleaning assessment.
When we conduct a pre-cleaning assessment we walk through your home with you to identify the priorities and then we train the cleaner allocated to your home to ensure that they focus on these areas of importance.
Does your company offer training and quality assurance?
A training program is important for employees, employers and the client. Employees that have training are competently trained in workplace procedures and processes. They become proficient in all aspects of cleaning. Employees will feel more engaged and have a greater sense of accountability when a good training program is in place. A quality assurance by conducting regular Home Inspections will ensure the client is satisfied with the service being provided and any discrepancies should be dealt with immediately.
If you want to reclaim your time and entrust your home to cleaning to experts, be sure to speak with a cleaning company before hiring them to clean your home. Ask the above questions, and any others you may have. Your home is your sacred space and it's important that you feel you have employed the company that is best going to best suit your needs.
Bio Bacterial Cleaning Explained
When we established Bliss Home Care Services we decided we wanted to be an innovative cleaning company that uses only earth friendly cleaning products. The products, together with our proven earth friendly cleaning practices ensure the highest grade of cleaning for homes and offices which is not only safe for our environment but for families, pets and children.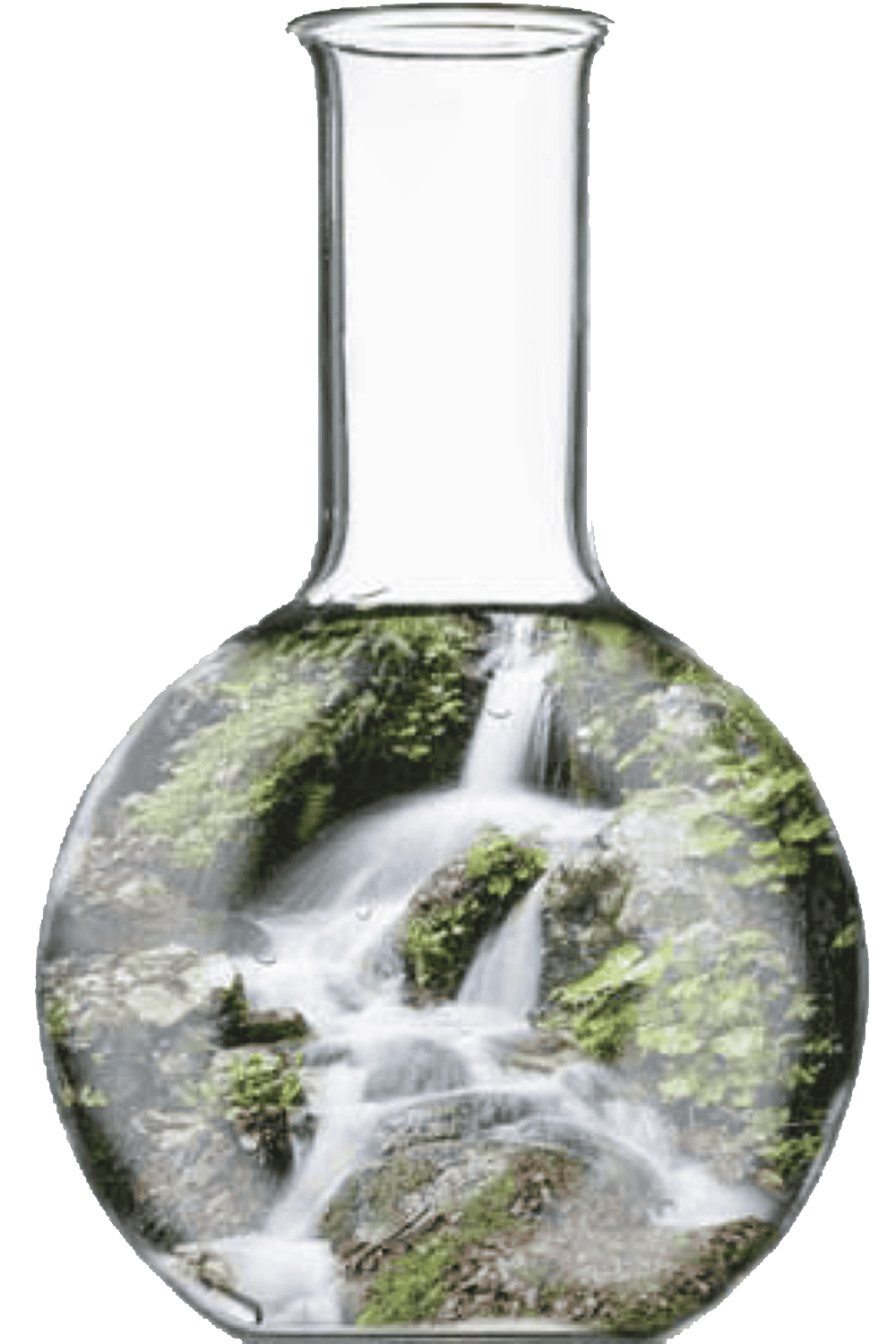 One of our favourite cleaning products is Biological Cleaner. This product is a general purpose cleaner that contains active "good" bacterial ingredients and is the perfect alternative to harsh chemical solutions. The active bacterial ingredients means that it is able to effectively remove grease, grime, dirt and soap scum that is commonly found throughout all homes. The most important thing about this product, apart from the fact that it's a highly effective cleaning product, is that it's 100% chemical free, is biodegradable and non-hazardous.
Let's take a closer look at how this earth friendly cleaning product works…
The Biological cleaner is made up of "good" living bacteria to break down and liquefy soils such as fat, proteins, carbohydrates and grease while simultaneously eliminating odours.
When this type of bacteria cleaning product is applied, the microorganisms begin to digest the waste and the "good" bacteria in turn multiply. The soil is broken down and continues to break down the soil into smaller pieces, until there is nothing left.
The bio bacterial cleaner makes cleaning quicker and easier. The product keeps on working even after you have finished cleaning.
It has a citrus fragrance and odour neutraliser that helps keep everything fresh and also keeps unwanted odours neutralised, free of unpleasant smells. An added bonus is that it naturally repels flies and insects!
This natural, earth friendly cleaning product is even effective enough to be used to keep bathrooms and restrooms free of germs and build up of unhealthy bacteria, mould and soap scum. It is often used to clean busy washrooms, urinals and toilets and is much safer for the environment and human health in comparison to chemical cleaning products.
When considering purchasing cleaning products please ensure you choose wisely and carefully to maintain and protect this beautiful planet we live on, now and into the future.
Earth Friendly Cleaning - Easier Than You Think
As consumers, we are constantly bombarded with new cleaning products that will save time and get things done better or faster. Using natural products and resources for earth friendly cleaning is not as difficult as it may seem.
With a spike in the number of adults and children suffering from allergies, asthma, sinusitis or bronchitis it's imperative for us to avoid using synthetic chemicals in our home environment. Using commercial products that are filled with chemicals, even when they claim to be 'natural' is introducing allergens and poisons into our homes.
By making a conscious decision to switch to earth friendly cleaning products and practices in your home, you will be saving money as well as improving the lifestyle for your home, family and pets. There are many inexpensive and easy to use alternatives that can used safely to replace chemical laden cleaning products.
Here are 3 powerful natural items, which you may already have in your pantry, that can easily be incorporated into your cleaning regime for safe and effective earth friendly cleaning:
Bi-Carb Soda
This is a versatile product which can deodorise, soften water and scour away grease. It's safe to use in your kitchen so simply mix it with a little water to clean bench tops, stainless steel sinks, microwaves, range hoods, cooking utensils, the list is endless. You can also use it to wash fresh produce such as fruit and vegetables safely removing unwanted chemicals and wax on the outer layer. It is a great odour eater - simply place a small bowl in your fridge or sprinkle it into smelly shoes. It's also wonderful to have a relaxing bath in and leaves your skin clean and smooth.
Lemon
Lemons are high in citric acid so it makes them one of the best natural cleaners due to its low pH and antibacterial properties. You can even use lemon juice in your laundry to replace bleach - it does a great job of whitening while leaving a fresh lemon scent.It's a great cleaner for bathrooms including taps, shower doors and build up of hard water deposits. And don't just throw away the peels once you've used your lemon! Use these in your spray bottles to create a citrus smelling cleaning spray.
White Vinegar
White vinegar is an effective cleaner and is able to cut grease, remove mildew and odours. If you have persistent odours in your home, leave a little bowl of vinegar out overnight. You can also use it as a hand rinse to remove strong scents such as garlic and onion from your hands. You can also create an effective window cleaner by diluting vinegar with water and using this in a spray bottle and you can even use this spray along doorways, windowsills and bench tops to keep ants at bay.
Making small changes in your immediate surroundings and cleaning practices will help with the long term goals of protecting not only your home but our environment.
NOTE: do not use vinegar and lemon on natural stone e.g. marble.