Cleaning for health has never been more important than right now. With the cooler months ahead and viruses on t
he brink of becoming a world-wide epidemic, taking care of your home and its cleanliness should be a priority. And because the people and pets you share your home with are important to you, we recommend using natural cleaning products which are also environmentally friendly.
So let's take a closer look at cleaning for health and how you can avoid spreading germs and bacteria throughout your home.
Avoid Cross-Contamination
This is a significant issue and germs and bacteria can easily spread from one area of your home to another. One way you can significantly reduce the risk of infection and cross-contamination is to use different cleaning cloths for each area of your home. You can simply colour code cloths or ensure you are particularly careful with the cloths you are using. Always avoid dipping a dirty cloth into a bucket of clean water. Instead place it under running water and give it a wash before putting it back into the bucket of cleaning water.
Tip: Make a natural cleaning solution for surfaces and floors by simply adding 1 part tea tree or eucalyptus oil to four parts of warm water. Once wiped or mopped, allow surfaces to dry naturally so the disinfectant is on the surface long enough to kill and eliminate any germs.
Green Products That Continue To Work
We use natural cleaning products that have bio-bacterial and enzyme technology which keep on working even after you have finished cleaning.
These natural cleaning products are made up of "good" living bacteria to break down and liquefy soils such as fat, proteins, carbohydrates and grease while eliminating odours. These products keep on working even after you have finished cleaning.
When this type of bacteria cleaning product is applied, the microorganisms begin to digest the waste and the "good" bacteria in turn multiply. The soil is broken down and continues to break down the soil into smaller pieces, until there is nothing left.
For more information on safe and natural cleaning products you may like to read our article, An Insight to Natural Cleaning Products which breaks down the facts on these Australian made natural cleaning products. The range has been certified by Good Environmental Choice Australia (GECA), an independent body who assess the products to ensure they meet environmental, human health, ethical impact criteria.
Tip: Use natural cleaning products that continue to work, long after you have finished cleaning.
Air & Sunshine, Natural Born Killers!
That's right, Mother Earth provides us with the essentials we need when it comes to keeping things clean and making our homes and our environment safe.
Keeping doors and windows closed means that the air quality in our homes becomes compromised with pollutants which can quickly become a breeding ground for more bacteria when someone is unwell. If you're about to reach for air freshener, think again! The scent and gasses emitted from these products will release more harmful chemicals in your environment, adding to your indoor air pollution.
The solution? Open windows and doors, daily if possible. It's the cheapest and healthiest thing you can do to improve your air quality. Try to do this for even just 5 minutes a day to create airflow circulation and flush out any of the harmful pollutants and bacteria.
What else can you do to ensure you're cleaning for health? When the sun's out take full advantage of it – it's great at killing bacteria, dust mites and other microscopic critters that we can't see. These may be thriving in your pillows, cushions, doonas, rugs, and blankets without you even realising.
If possible, remove the covers from items and place them on a clean bed sheet or towel to keep them from getting dirty, and leave them out in the sun for 30 to 60 minutes. Rotate them and turn them over to ensure even coverage. This practice is also great for deodorising any smells from sweat and body odour.
Tip: Open your doors and windows to create airflow throughout your home. Be sure to take advantage of the sunshine to kill bacteria and unwanted critters in pillows, blankets, rugs and doonas.
In our article, 7 Reasons to Choose Green Cleaning, we share healthier ways you can incorporate natural cleaning products in your home.
As you can see from reading this article, cleaning for health is not difficult, however it is something we need to do regularly to keep our home, our family, our pets and our environment safe and free from harmful bacteria, germs and viruses.
Isn't it true that when your home is cluttered, messy and grubby you feel the burden of overwhelm? You can't seem find anything you are looking for, you may feel embarrassed about the state of your home, you don't want people coming over and you feel helpless and don't know where to begin. Cleaning your home is good for your mental health because it's directly linked to your health and well-being.
In this article we're going to share some cleaning and organising hacks that will promote a bright, clean, organised and happy home environment. A home environment that supports peace, happiness and living life as it should be lived.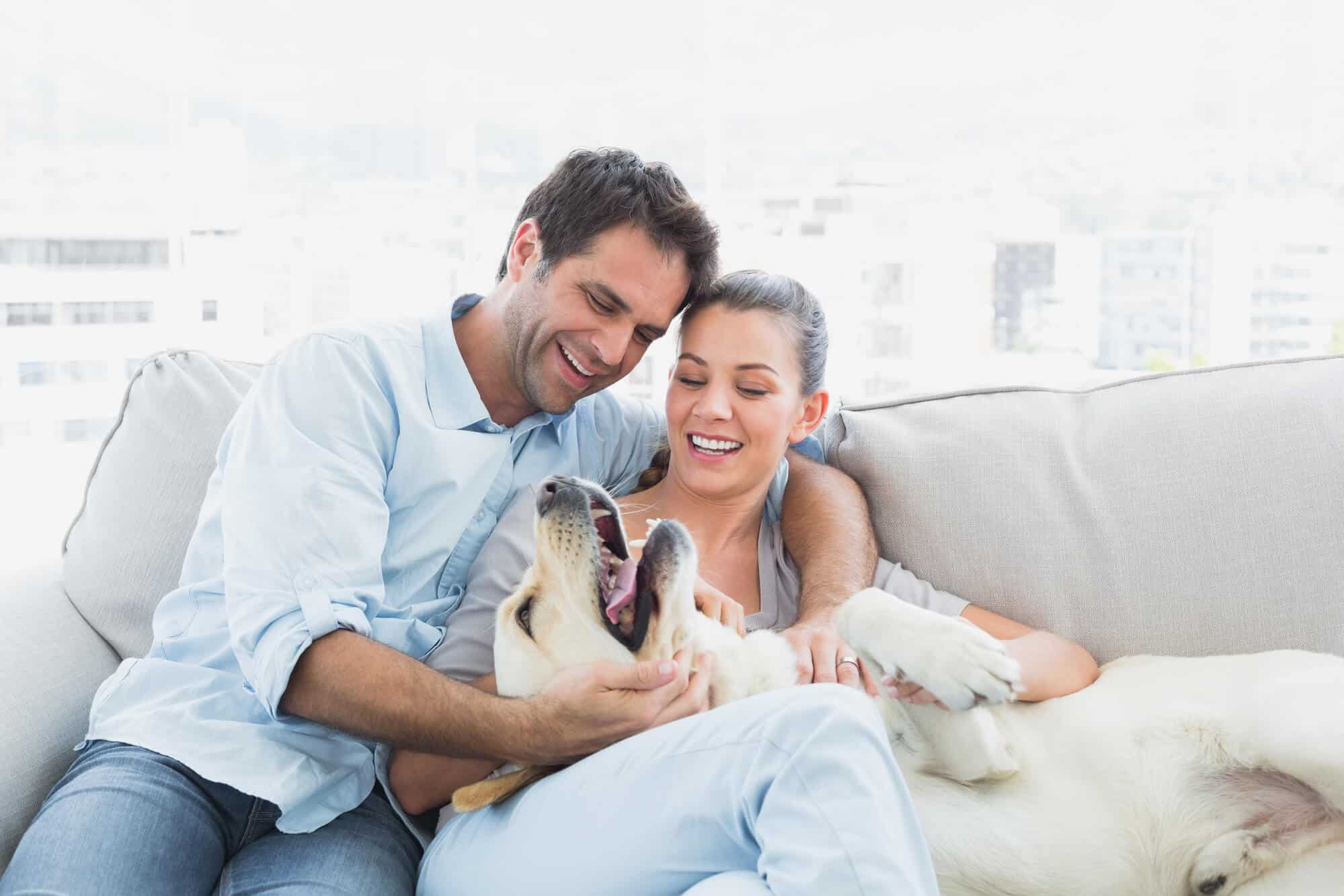 Why a Messy Room Is Bad For Your Mental Health
When you see a photo or image of an organised home, bookshelf or room do you feel an unexplained sense of satisfaction? Let's face it we're all busy so we sometimes overlook the fact that keeping your home clean and tidy is actually good for you. Leading research has correlated clutter with stress and anxiety, so it's really true, cleaning your home is good for your mental health!
Join us as we take you through each room of your home…
The Living Room
This is one area of the home that you probably invite your guests into so make it as welcoming as possible. You'll want to hang out there more often too if the space is inviting and uncluttered.
Vacuum or clean your sofa and couches.
Dust all hard surfaces including furniture, TV, window sills, etc.
Fluff up your pillows and use some throw rugs to create a warm environment.
Have a basket or stacking boxes for kids toys and pack them up daily or weekly.
Use a coffee table with storage to store away smaller items such as remotes, drink coasters, magazines and books.
Incorporate some indoor plants to add a sense of peace and lushness. You may want to read our article on The Benefits of Indoor Plants.
The Kitchen
The kitchen is often the heart of the home and a place where families come together to share a meal and some family time. Make the area as clean and stress free as possible and get everyone, including your kids involved in sharing the joy of cooking (and cleaning up afterwards).
Clear out your pantry, throw away any expired foods and group together similar items to keep things organised and neat.
Declutter and wipe down benches so that you have room for food preparation and it also makes it easier to clean once you're finished cooking.
Give you fridge a good clean. Empty everything out, wipe down shelves and throw away any food items that have passed their use by date.
If you're feeling up to it clear out drawers and reorganise your plates, glasses and pots and pans. Chances are you'll find things you'd forgotten about.
The Bedroom
There's no better feeling than having a great night's sleep. Here's a few things you can do to make your bedroom the blissful and peaceful room it deserves to be:
Change your sheets
Make your bed every day
Open windows frequently
Put dirty clothes in the wash and put away any clothes that are lying around
Dust your bedroom furniture and windowsills
Tidy your wardrobe and donate any clothes you no longer want to charity
Use small organisers or boxes for your trinkets and group together any other items that you have around such as perfumes, books, etc.
The Bathroom
There's no greater satisfaction than a clean bathroom, particularly when it's sparkling clean. You won't want to leave!
Use a natural cleaner for your glass, mirrors, vanity, bathtub and floors.
Tidy the benchtops and shower spaces by grouping items together.
Use baskets or drawers to store personal items such as toiletries, perfumes, make up, etc.
Replace used towels with fresh clean towels.
Incorporate an indoor plant to add a sense of lush and freshness.
The Study
When you're in work or study mode the last thing you want is distractions. If your desk or study area is messy then chances are you will be unable to focus and have the clarity to get through your tasks. Give your study and desk a tidy up and you'll be more productive!
Dust furniture, desk and windows.
Group similar items together such as pens, books, stationery.
Use magazine racks or trays to keep paperwork or bills together.
Getting Started
If it's overwhelming start with one room and work your way through your home. Once you get started you'll build momentum and realise the connection between cleaning your home and good mental health. There have been studies which show that decluttering and housekeeping reduces cortisol stress levels and also extend to your physical well-being. If you're after a more comprehensive guide to decluttering, then be sure to read our article, Tips for Organising Your Home.
At Bliss Home Care we promote cleaning with eco-friendly and natural products so that you, your family, pets and the environment avoid harmful and toxic chemicals in your home. Throughout our article we have referenced natural cleaning solutions so if you want more information take a look at 10 Natural Home Cleaning Hacks.
Once you're done, put your feet up and enjoy your clean and stress-free home!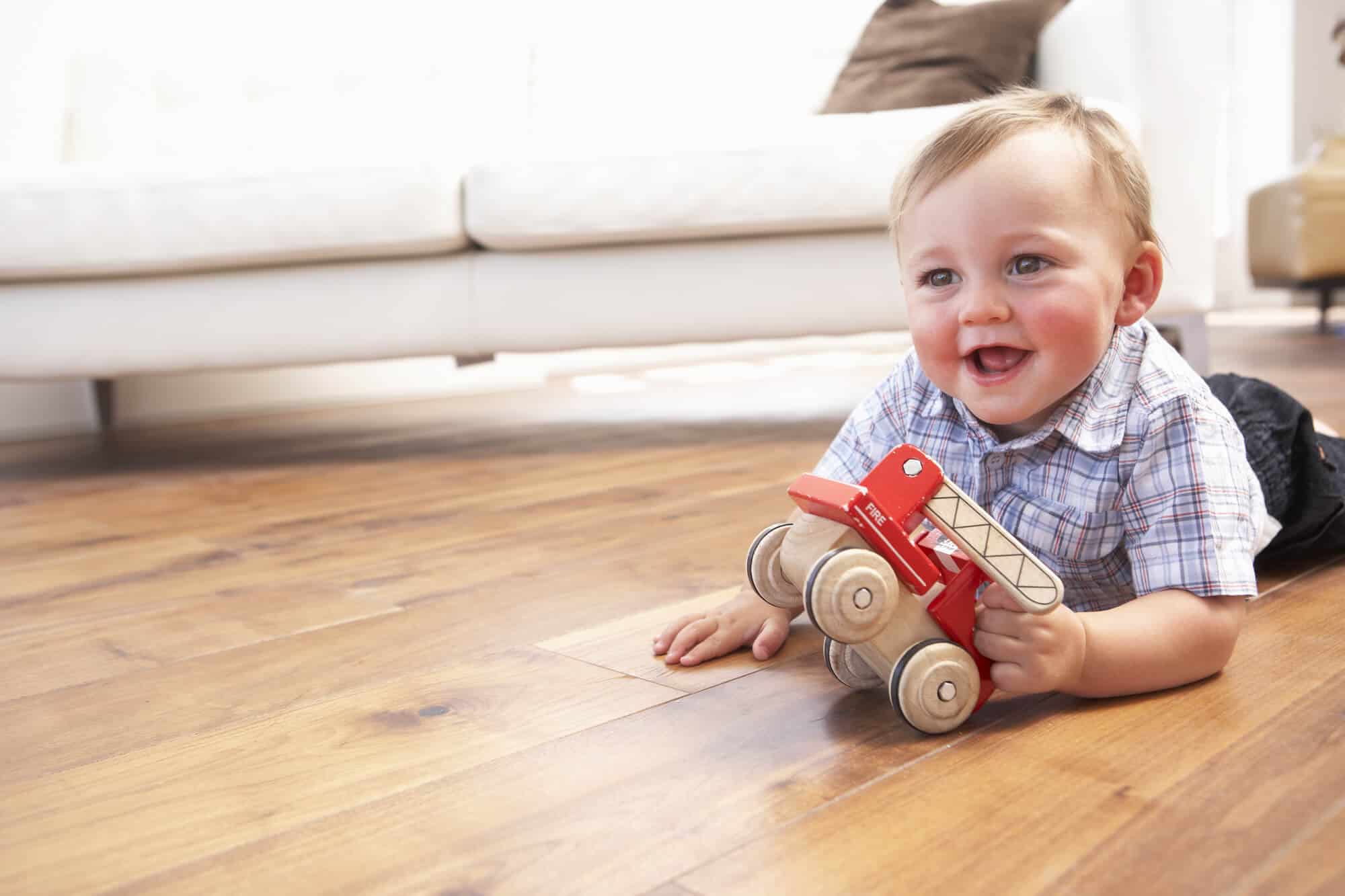 Let's face it, our floors are one area of the home where dust, dirt, crumbs and bacteria constantly collect and live. This may be particularly concerning if you have young children who spend lots of time playing, rolling, crawling and even licking the floors! So let's take a look at how natural floor cleaning solutions can keep your family home clean and safe.
If you've ever read the labels on commercial cleaning products you will be horrified by the chemicals and toxins that are included in these products. Not only are they harmful to the environment, but there has been much research to suggest they are harmful to our health and can cause serious health concerns over time.
Natural floor cleaning solutions are incredibly easy to create and use in your home. Most of the ingredients you most likely already have in your cupboards, so why not create a solution that is natural and safe?
Here we share our top tips for all kinds of floors in your home. These natural floor cleaning solutions are cost effective, easy to make and so much safer for your and your family's health.
Timber Floors
Timber floors are known for being low maintenance and a great flooring choice for those who suffer from allergies. There are many different finishes on timber floors from high gloss to matt and laminate. Firstly vacuum or sweep your floors. Never saturate timber floors with water or leave water sitting on the timber as this will cause damage when it is absorbed by the timber. Instead use a light damp mop as part of your regular clean to get the best results and maintain your beautiful timber floors.
Solution:
Mix one part white vinegar to four parts warm water (250ml vinegar to 1 litre warm water) and lightly spray on a microfiber mop for the best finish. You can also add a couple of drops of essential oil to the mixture if you'd like to have a nice fragrance throughout your home. Open doors and windows to ventilate the air and ensure the timber floor dries well.
Tiled Floors
Tiled floors are very durable and give a very sleek, modern look to any home. When maintained regularly your tiles and grout will keep looking new over time. Most tiles are made from ceramic or porcelain and are very easy to keep clean. Firstly sweep or vacuum your tiled floors and then proceed with the following natural cleaning solution.
Solution:
Fill your mop bucket with warm water and add quarter cup of white vinegar. Use a clean mop (our favourite is a microfiber mop), wring out as much water for a streak free finish. You can also add your favourite essential oil to the mixture if you want to leave your home smelling fresh and nice. If you have heavily soiled floors or dried stains you can add a few drops of dishwashing liquid to the mixture for more effective cleaning. Remember to change your water frequently while mopping for the best finish. Open doors and windows to ventilate the air and allow for faster drying.
Note: avoid using sponge mops as these tend to retain more water and the water gets pushed into the grout lines.
Carpets & Rugs
Carpets are cosy and comfy and normally used in bedrooms and living rooms. Rugs are also a great way to add warmth to floorboards or tiled areas, however carpets and rugs are renowned for collecting dust, crumbs and dirt particles.
As part of your regular clean vacuum the carpet or rug and if you want to give it a spruce up or have some stains to clear then try this natural solution.
Solution:
Mix equal parts of white vinegar and water. Spray on stain and allow to sit for 5-10 minutes before scrubbing clean with a soft brush. If you have a stubborn stain try adding 1 or 2 drops of dishwashing liquid to the mixture and scrub gently with a soft brush. Wipe clean with a clean cloth and allow to dry completely by opening windows to ventilate the room.
Note: try the solution on a small patch of carpet to ensure it does not discolour prior to using.
As passionate advocates of natural cleaning we love to share our insights on natural cleaning and protecting you, your family, pets and the environment. Not convinced? If you would like to know more about why you should choose green cleaning you may be interested in reading our article, 7 Reasons To Choose Green Cleaning. We hope our tips on natural floor cleaning solutions help quickly and easily keep your floors clean.
Bliss Home Care also offers a range of natural cleaning products for other areas of your home, including a multi-purpose bio-bacterial cleaner, shower cleaner and stain and odour remover. Click here to learn more about our natural cleaning products.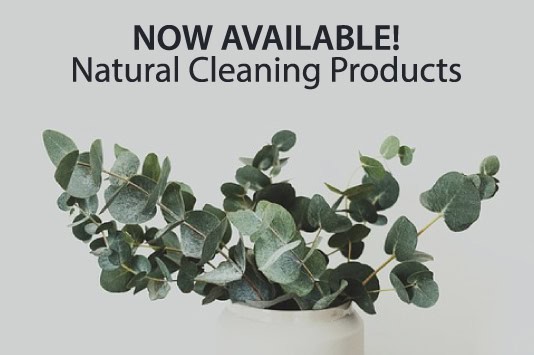 Bliss Home Care Services is very excited to announce the launch of a range of natural cleaning products that are now available for purchase for our clients, friends and those who care about keeping their home clean with only natural cleaning products.
These natural cleaning products are ones that we and the Bliss team have been using for years when cleaning our and our client's homes. We made a conscious decision when we started our business over 15 years ago that we would only use Australian made natural cleaning products. We conducted a lot of research and sourced this range that has been certified by Good Environmental Choice Australia (GECA). GECA is an independent body who assess the products to ensure they meet environmental, human health, ethical impact criteria.
There has been lots of research that proves toxic chemicals are harmful to our health and the wider environment. There is absolutely no reason to still be using any toxic cleaning products that are harmful to your and your family's health. In our blog, 7 Reasons To Choose Green Cleaning, we discuss how you can switch to natural cleaning products in your home. It will not only save time and money but you will dramatically improve the lifestyle for yourself, your home, family, pets and the planet.
10 Reasons Why You Should Choose Our Natural Cleaning Products
Do not contain hazardous, dangerous, toxic or polluting ingredients
Free of all known or suspected carcinogens
Do not contain phosphate, ammonia, butyl cellusolve, aerosols or acid
Products are biodegradable
World class certification by GECA
Are cruelty free and not tested on animals
100% Australian owned and made
Produced in compliance with current Good Manufacturing
Are septic tank, grey water and black water safe
Company with all Australian standards.
The range of natural cleaning products currently available include:
Let's take a closer look at why the technology behind these products is so effective and why the products work so effectively…
Bio Bacterial & Enzyme Technology  
These biological cleaning products are made up of "good" living bacteria to break down and liquefy soils such as fat, proteins, carbohydrates and grease while simultaneously eliminating odours. When this type of bacteria cleaning product is applied, the microorganisms begin to digest the waste and the "good" bacteria in turn multiply. The soil is broken down and continues to break down the soil into smaller pieces, until there is nothing left.
Bacteria use the enzymes they produce to break down complex waste into simple compounds, which it then consumes, thereby completely eliminating grime, waste and odours.
The bio bacterial cleaner makes cleaning quicker and easier. The product keeps on working even after you have finished cleaning.
As always, nature provides the answers. For good health and a naturally clean home, look no further. To purchase or learn more about these products click here.
So you're looking for a house cleaning service to clean your home? This is your private sanctuary and we understand the importance you place on a quality clean, your privacy and ensuring you get the best results.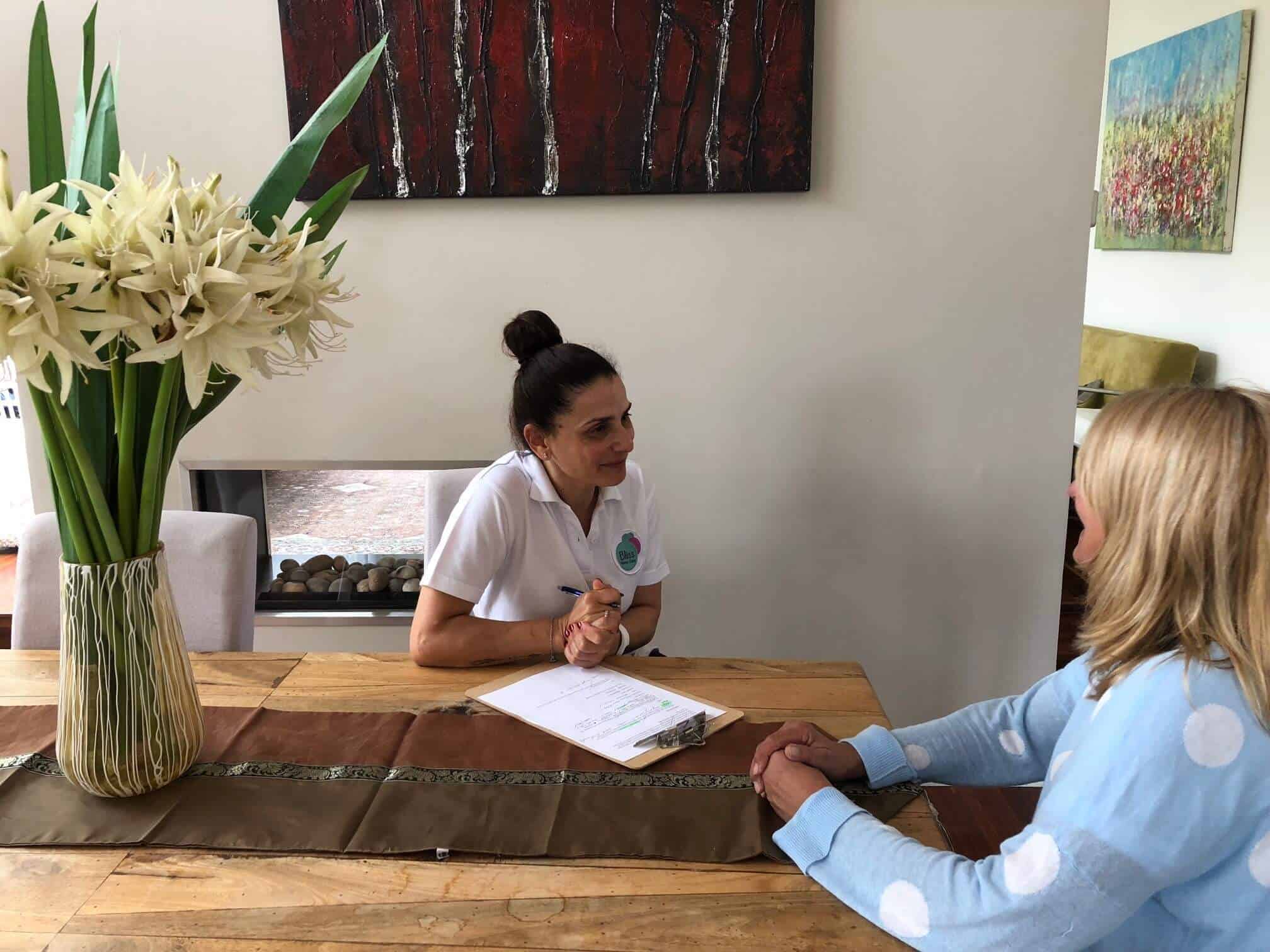 At Bliss Home Care Services, we can proudly say there are a few things that set us apart from other house cleaning service companies you may encounter. We are a family run business and take pride in our reputation and the quality of our service. We place a huge emphasis on training our team, quality control and only using green cleaning products so that your home, our employees and environment is safe and cared for.
Below we shed some light on what you can expect when you engage with Bliss Home Care Services.
You set the priorities
We will come to your home and go through your expectations and needs with you, find out what you want cleaned, what you don't want cleaned and assess your home so that we can provide you with a thorough quote. If you have a specific day, time or expected hours of cleaning you want to work with we will do our very best to meet your requirements. We provide you with a detailed quote and an hourly rate - we are very transparent in our services. It's only fair to you and to our cleaners that the expectations are set accurately so that there is no room for misinterpretation.
The first clean may take a little longer
Yes, that's correct. When we first attend to cleaning a new home we may take a little longer. This is because we provide a thorough clean of each area of your home or the areas that have been agreed to.
If you choose Bliss Home Care as your cleaning provider, we take the time to attend your home with our dedicated cleaner to provide a detailed brief of expectations and on-site training. We also do spot checks to ensure that our cleaning standards are always maintained at our expected high standards.
We will ensure that every surface is spotless so that you can get on with enjoying your time in your home with those you love. From then on we will continue to provide cleaning services to maintain the areas of your home with our high cleaning standards in the agreed timeline.
Our team of employees are fully trained
We do not hire contractors or independent operators. We take pride in hiring quality cleaners and the Bliss team we have created who provide a quality cleaning service. Because we hire employees you can rest assured that you will have a regular cleaner who has been police checked, is covered by WorkCover and is ethically trained.
The Bliss team are all thoroughly trained in our processes and procedures for using our eco-friendly cleaning products. You know you can rely on a consistent team of cleaners rather than strangers and different people coming into your home each week or fortnight. This also means a high level of consistency with the standard and quality of your regular clean.
We only use Australian made eco-friendly cleaning products
We are passionate about the environment and keeping your home safe from toxic chemicals. Using quality green cleaning products and showing our team how to use them effectively is important to us. In fact, we use the very same cleaning products in our own home.
We don't cut corners by replacing products with cheap commercial cleaners and our employees are known for providing a quality service and never cutting corners to work faster. Commercial cleaners are known for being full of toxic chemicals which can be detrimental to your health.
All our products are sourced locally and certified by the Good Environmental Choice Australia (GECA). GECA are an independent body that provide certified products with 'tick of approval' that demonstrates these products are better for the environment, have a lower impact on human health and have been ethically made.
The Australian made high quality products we use are free of toxic chemicals that can be harmful to your family and pets and because they have been tried and tested, we know they work. You may like to read our article 7 Reasons to Choose Green Cleaning to find out more about why you should choose green cleaning products over traditional cleaning products.
So whether you're after a regular clean, a one-off spring clean or a vacate clean you can rest assured that we will develop a house cleaning service plan that works with your priorities and requirements.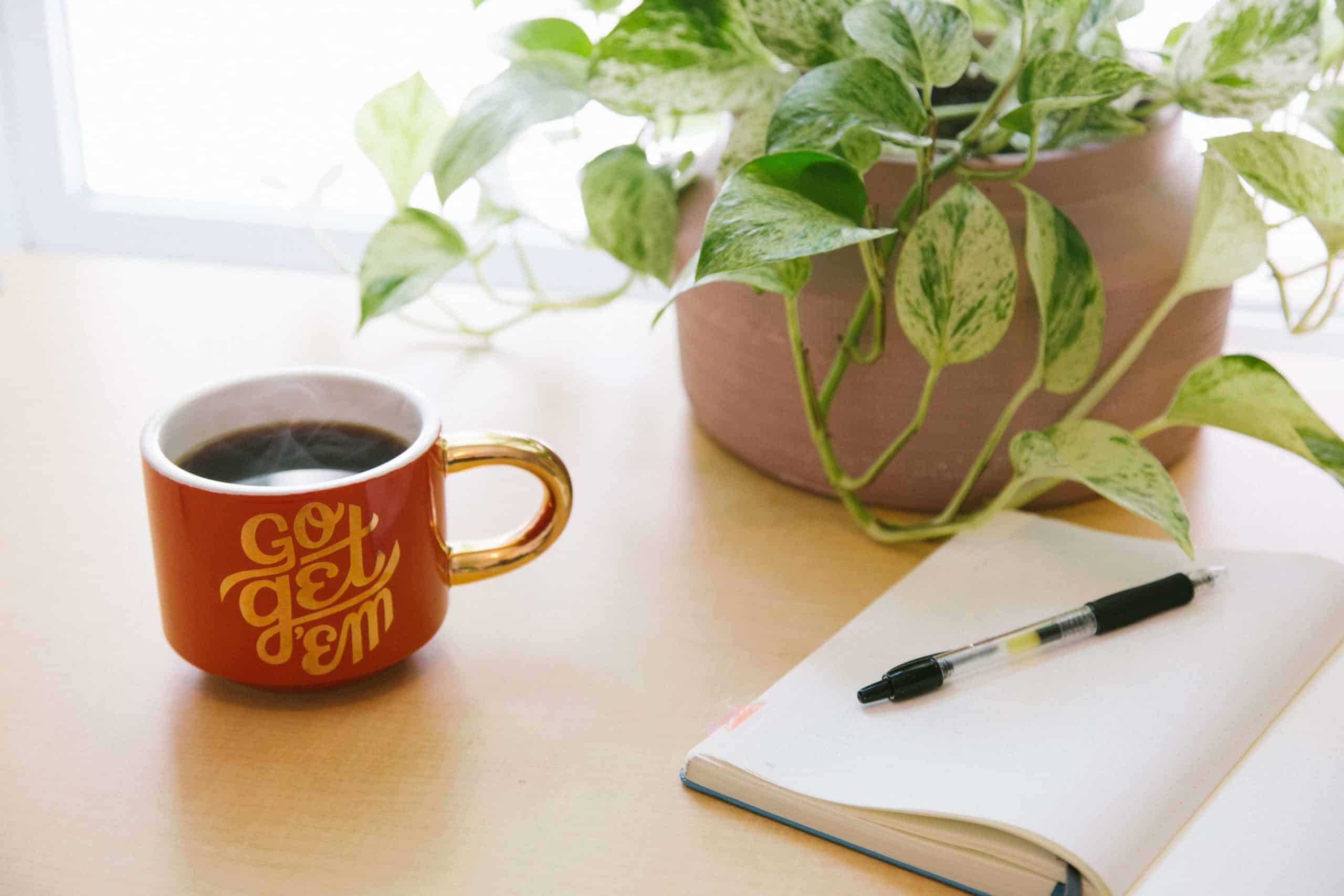 Spring has definitely arrived and it's the perfect time to spring clean your home and dust away the winter blues.  As passionate advocators for natural, chemical free cleaning we want to share our spring cleaning list and some natural solutions with you so that you can make the most of the health benefits and enjoy your rejuvenated and refreshed haven.
General Home Areas
Use a microfiber cloth to dust your blinds and wash curtains. Microfibre holds dust particles rather than just moving them around.
Open doors and windows to cleanse the air in the home.
Clean your windows with a natural solution of white vinegar and water. Mix one part of water to one part vinegar in a spray bottle and use a lint free cloth for best results.
Shake out your rugs and then vacuum. Place them outside in direct sunlight to kill any bacteria build up.
Dust all internal surfaces, ceiling fans and behind furniture where there is a build-up of dust.
Remove dust from external window furnishings and remove any cob webs.
Bedrooms
Rotate or flip your mattresses.
Open windows to clear and clean the air in the bedrooms.
Wash your bedroom linen, including pillow cases, doona covers and kid's soft toys.
Place pillows, bed spreads and doonas in direct sunlight to kill any bacteria.
Declutter and organise your wardrobe. Refer to our Tips for Organising Your Home
Kitchen
Wipe down cupboard doors to remove grease build up. Combine 1 cup warm water with half cup baking soda. It's a great natural degreaser and works very effectively.
Clean out your fridge, wipe down shelves and compartments with a natural solution. Mix together two parts warm water with one part vinegar and a few drops of lemon essential oil in a spray bottle.
Empty, wipe down and reorganise your kitchen cupboards. Refer to our Tips for Organising Your Home
Thoroughly wash and dry your kitchen bins to ensure there is no germ build up.
Bathroom
Thoroughly wash bathmats and towels that may have collected dust over the winter months.
Steam clean your taps, shower, grout to kill mould and bacteria. Steam cleaners use plain tap water that is heated to a high temperature to be effective.
Make a scented scrub for your bath, sink and shower base. Mix half a cup of baking soda, half cup of vinegar and five drops of bergamot or lime oil for a scented scrub.
Use undiluted white vinegar to wipe down high-germ areas such as the toilet, door knobs, waste bins and tiled floors.
Laundry
Clean and dust under washing machine and dryer. Lots of dust collects in these areas.
Clear out filters in your washing machine and dryer for cleanliness and efficiency. Lint builds up over time and can have disastrous effects.
Clean out cupboards, wipe them down with a natural water and vinegar solution. Reorganising and decluttering will help you find things when you're in a hurry.
Living Areas
Wash and thoroughly dry blankets, throw rugs and cushion covers.
Place pillows outdoors in direct sunlight to kill any bacteria. Wash if required.
If you have a fireplace give it a good clean so there's no soot remaining.
Vacuum furniture to remove crumbs, dirt and dust build up.
Open windows and air out the living area. Use a diffuser with your favourite essential oils to invigorate a sense of freshness.
Dust any pot plants and take them outside for fresh air, sunlight and a good watering. Bring them back into the home to purify the air in your home.
Clean and dust around electrical items with a microfiber cloth. Be sure to use a dry cloth for safety reasons.
Declutter and reorganise your living space. There's nothing that breathes new life into a room. Get rid of things you no longer need or use.
Just remember that supermarket chemical laden cleaning products are not going to do you or your family's health any favours. Always opt for natural cleaning solutions that you can make yourself. Most of the time you have all you need in your cupboards at home and at a fraction of the cost too.
Now that you have our spring cleaning list, it's time to get started. It doesn't have to be a huge chore, get the whole family involved, share the tasks and make it fun. Turn up the music and dance your way through each area of the home. You'll feel great once it's done and you can all sit back and enjoy the sunshine streaming through those gleaming windows.
Are your cupboards full of cleaning products from supermarket shelves? These seemingly innocent and friendly looking products harbor many chemicals and toxic substances. They are covered up with lovely fragrances, bight packaging and promises of easy cleaning, but at what cost?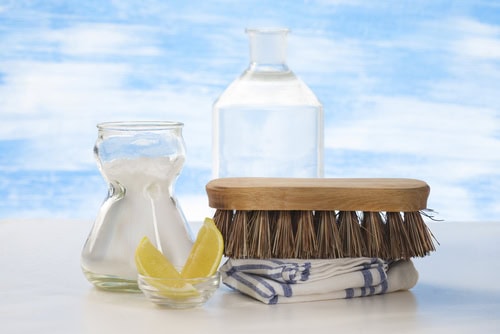 The toxicity in many traditional cleaning products are astounding. There's a wide array of soaps, detergents, bleaching agents, polishes, glass cleaners, and specialized bathroom cleaning products that disinfect and make things germ free but these contribute to indoor air pollution and are poisonous. Some cleaning agents can cause respiratory irritation, watery eyes, chemical burns and others have been associated with chronic, long-term effects such as cancer and respiratory illnesses.
There are healthier ways.
Going green is a personal choice. It's one that is embraced by individuals who become aware how harmful these toxic products can be. It's embraced by those who want to live a longer healthier life, those who want to create a better environment for their family and pets and those who are concerned about our planet and want to make a difference.
At Bliss Home Care, we're incredibly passionate about spreading the benefits of going green. In our own homes and our clients' homes we only use green cleaning products.
Here's 7 reasons why you too should choose green cleaning products over traditional cleaning products.
Improve indoor air quality
You can dramatically improve the indoor air quality of your home by removing harmful toxins and pollutants. In particular, if you have young children or any family members who have respiratory ailments such as asthma this will be a breath of fresh air. You should also regularly open doors and windows for ventilation and add indoor plants to your living areas which help to reduce carbon dioxide levels and increase humidity.
Avoid harmful effects with green products
Traditional and commercial cleaning products pose risks such as chemical burns to your skin and eyes. Always avoid any cleaning products that come with warnings on their labels – why would you knowingly bring these into your home and use them? Green cleaning products are not corrosive and must meet strict standards in Australia regarding inhalation toxicity, combustibility and skin absorption. Always choose green products to avoid harmful effects to your health.
Save money by making your own
You can save considerable amounts of money by mixing and using your own cleaning products. There are 3 simple products that you will mostly likely already have in your kitchen pantry that you can use to keep your home sparkly clean without the toxins – bi-carb soda, lemon and white vinegar. Take a look at our earth friendly cleaning blog for ways you can incorporate these into your cleaning regime for safe and effective earth friendly cleaning: https://www.blisshomecare.com.au/earth-friendly-cleaning/
Make cleaning easier
You don't need a whole arsenal of toxic products to keep your home clean. Tackle your cleaning with green products that you can either make yourself (as detailed above) or consciously make the decision to choose green cleaning products. Green cleaning products generally have multiple uses rather than having to switch between products for different areas of the home. For example, vinegar can be used to clean mould and mildew, as a window cleaner and toilet bowl cleaner just to name a few.
Make cleaning safer
Choosing to use natural cleaning products means you will make cleaning safer - not just for yourself but also during pregnancy and when you young children. Kids love to help out and get involved and green cleaning products, particularly those you make at home, are safe enough for them to use. You won't have to worry about gloves, you won't have to lock up harmful cleaning products, you won't have to worry about poisoning or toxic cocktails.
Create a cleaner and greener environment for future generations
When you go green, you are reducing your carbon footprint. By reducing the amount of pollutants you use, you are reducing the amount of harmful toxins that get washed away into our waterways and environment. This will have a huge impact on the environment and will create a cleaner and brighter future for future generations and our planet.
Become a green role model
Once you begin using green cleaning products and methods you will realise how effectively they work and how beneficial it is to your health and lifestyle. Don't be shy about your green cleaning ways - spread the word! Tell those you care about how easy it is and how you do it. You're setting a great example for others and also encouraging future generations to opt for a brighter and healthier planet.
Make a conscious decision to switch green cleaning products and practices in your home. Not only will you save time and money but you will dramatically improve the lifestyle for yourself, your home, family, pets and our planet.
Start by taking small steps to going green and you will make a BIG impact in the world.
Summer is all about being outdoors, having fun in the sun, firing up the BBQs and celebrating the holidays. Over the cooler months we often neglect the outdoors by spending more time indoors. Now that Summer is here it's time for outdoor cleaning and enjoying the sunshine, warm days and balmy nights. Here are 10 outdoor natural cleaning tips to get your outdoor area looking its best, ready for entertaining and all the fun that Summer brings!
Have a brighter outlook of the outside world by cleaning your door and window screens. Dip a damp wire brush into baking soda and scrub away, rinse thoroughly with a damp sponge and you're done!
Crystal clear windows are a must and white vinegar is just what you need to get them that way. Mix two parts warm water to one part white vinegar into a spray bottle and spray directly onto windows. Then wipe dry with a clean, lint free cloth.
Outdoor furniture can easily get neglected but can be effectively cleaned with a simple baking soda solution. Use one cup of baking soda mixed with some warm water, wipe on the furniture, then rinse off thoroughly.
Protect your deck from germs and mould by spraying it with undiluted white vinegar. This will also clean, disinfect and get rid of any stains it might have.
Stubborn charred remains on your BBQ racks? Apply some baking soda and then dab with vinegar which will start it foaming. Let it sit for a few minutes then rinse thoroughly before use.
Time for the kiddies pool to come out and be cleaned so that it's ready to be filled and splashed about in. This is easily done by mixing equal part white vinegar to water and scrub with a soft brush, then rinse.
During the off season the kids pool and beach toys will have accumulated some musty smells. Get them clean by washing them with a solution of 1/4 cup baking soda to 1 litre of warm water.
Lime and salt aren't only margarita ingredients - they also remove rust! Get your gardening tools rust free by laying them on some newspaper and sprinkling them with table salt. Squeeze some lime liberally all over the salt covered rust and allow it to sit for three hours. Scrub the mixture off using the remaining lime and rinse under running water. Make sure to dry them thoroughly to avoid more rust!
There's nothing worse than seeing a clothesline with dirt or grime, which is of course going to transfer to the clothes you'll be hanging out there now that it's summer! This can easily be cleaned by mixing a solution of equal parts warm water and vinegar, then wiping down each line removing all dirt and allowing to dry.
Dirty and stained pavers aren't a good look and you need to get them nice and clean for all that entertaining you'll be doing! Spray undiluted vinegar onto the pavers and make sure they are thoroughly soaked. Leave them for an hour and although you'll notice the dirt will have loosened, you will need to scrub away with a wire brush to get them really clean.
Now you're ready to sit back, relax and enjoy your time and summer!
We all know that our actions can really impact the environment, and although most people would like to do what they can to make it better, they believe that green living can be hard - we're here to tell you that it doesn't have to be!
Here are some simple actions that will make your home environment greener and healthier for you and your loved ones and will also benefit our amazing planet.
Grow your own veggie patch
What's better than heading into the backyard and grabbing some fresh veggies that taste great, along with the knowledge that they are free of chemicals? Not only will your body thank you but so will the planet for reducing contamination to the environment.
When choosing what you'd like to grow, it's a good idea to make a plan so that you can stagger the sowing of seeds to give you a constant supply of those fresh and seasonal veggies! Get the kids involved too – you might find that they eat more vegetables seeing as they helped create them.
Create your own compost
When you're done creating your veggie garden and have reaped those benefits, you can use those, along with other food scraps to create compost (your free organic fertiliser) and reduce landfill waste!
You can invest in a compost bin or you can just start a pile in a heap on the ground. It's a good idea to keep your compost moist, not wet, and add food scraps, lawn clippings and coffee grounds to the mix.
It also will require some aerating so turning the compost with a fork once a week will help it along. Decomposition time varies and is dependent on what you've used to create your compost and the moisture and aeration of your heap. When it all looks and smells like very dark soil your compost is ready to be used. Use it in your garden to create an abundance of healthy soil for your veggie patch.
Improve the air quality in your home
There are a few things you can do to improve the quality of air within your home, making it much healthier for your family to live in and is beneficial for the environment!
Firstly, you need to get rid of all those toxic cleaning products that are plentiful on our supermarket shelves these days. Healthier options are always available - one of which mixing a ratio of 1 part vinegar to 1 part water which cleans and disinfects!
Another thing that you can do for the air quality is to invest in a cold air oil diffuser. Using a variety of natural oils in a diffuser can neutralise chemicals and bacteria, eliminate the need for any synthetic air fresheners and keep your home smelling amazing!
We strongly recommend not to use air fresheners and avoid scented cleaning or laundry products that don't disclose their fragrance ingredients on the product label. These products may trigger allergies and often contain suspected endocrine disruptors, such as phthalates  and synthetic musks.
If we all do our little bit it will collectively amount to a lot - so do yourself, your loved ones and our environment a favour and start living green today!